By Stacey Anderson
www.livestrong.com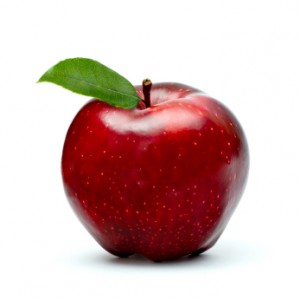 Com­pared to women, men tend to drink more, suf­fer more from stress and seek med­ical advice less often. How­ev­er, men are also liv­ing longer and their lifes­pan is catch­ing up to women. Make sure that your lat­er years are as healthy as pos­si­ble. As you age past 40, fol­low­ing health rec­om­men­da­tions from orga­ni­za­tions like the Nation­al Insti­tutes of Health is a good way to take con­trol of your health.
Vac­ci­na­tions
Vac­ci­na­tions are not just for the young, accord­ing to Med­line­Plus. Con­sid­er a one-time vac­ci­na­tion for her­pes zoster, which can cause shin­gles, after age 60. Your doc­tor might sug­gest a year­ly flu vac­cine over the age of 50 and a one-time pneu­mo­coc­cal vac­cine after age 65. This lat­ter vac­cine pro­tects against the most com­mon cause of pneu­mo­nia in old­er indi­vid­u­als. Health offi­cials rec­om­mend boost­er shots for tetanus-dipthe­ria-per­tus­sis every 10 years.
Abdom­i­nal Aor­tic Aneurysm
If you have smoked more than 100 cig­a­rettes in your life­time, sched­ule an abdom­i­nal ultra­sound at age 65 to screen for an abdom­i­nal aor­tic aneurysm. Using high-fre­quen­cy sound waves, the ultra­sound can look for bulges in the main artery in your abdomen. This bulge can indi­cate an aneurysm. Treat­ment varies from watch­ful mon­i­tor­ing of the aneurysm to emer­gency surgery, depend­ing on its size.
Heart Health
High blood pres­sure and high cho­les­terol raise your risk for heart dis­ease and strokes. Nor­mal blood pres­sure is less than 120 sys­tolic and 80 dias­tolic, or 120/80. Have your blood pres­sure checked at least every two years if it is in this range. If your blood pres­sure is high­er than 140/90, see your doc­tor as often as he rec­om­mends. Your doc­tor will like­ly rec­om­mend a blood test for cho­les­terol after age 40, espe­cial­ly if you have a fam­i­ly his­to­ry of high cho­les­terol or heart dis­ease. Your doc­tor may also include a mea­sure­ment of your triglyc­eride lev­els. Repeat your cho­les­terol tests every 5 years, accord­ing to MedlinePlus.
Colon Can­cer Screening
Unless you have a fam­i­ly his­to­ry of colon can­cer or per­son­al risk fac­tors like polyps or inflam­ma­to­ry bow­el dis­ease, screen­ing for colon or rec­tal can­cer typ­i­cal­ly begins at age 50. A num­ber of screen­ing tests are avail­able to look for can­cer or for treat­able pre­can­cer­ous changes. This includes test­ing a stool sam­ple look­ing for blood, the fecal occult blood test, or for DNA muta­tions, also known as a stool DNA test. Using a colonoscopy or sig­moi­doscopy your doc­tor views the colon to look for sus­pi­cious areas and take sam­ples for biopsy.
Prostate Exam
Enlarge­ment of the prostate can cause uri­nary prob­lems as one of the first symp­toms. This enlarge­ment can be benign, or a sign of prostate can­cer. After age 40, your doc­tor will rec­om­mend a year­ly dig­i­tal rec­tal exam to feel the prostate gland and check for abnor­mal­i­ties. The prostate-spe­cif­ic anti­gen, or PSA, test is anoth­er screen­ing method. This blood test mea­sures lev­els of PSA, with high lev­els pos­si­bly indi­cat­ing cancer.
Dia­betes
As you age your risk for Type II dia­betes increas­es. Screen­ing for dia­betes, using a fast­ing blood glu­cose test or blood A1C test, should begin at age 45. Gen­er­al­ly, repeat screen­ing is every 3 years although your doc­tor might rec­om­mend a more fre­quent screen­ing sched­ule depend­ing on your risk factors.
Oth­er Screen­ing Tests
Get your hear­ing test­ed every 10 years after age 40 and every 3 years after age 50. Men­tal health screen­ing for demen­tia and Alzheimer's dis­ease is avail­able if you or your fam­i­ly is con­cerned about your deci­sion-mak­ing abil­i­ty or pos­si­ble mem­o­ry loss. Over the age of 40, you might find your­self divorced and new­ly dat­ing. Dis­cuss sex­u­al­ly trans­mit­ted dis­ease screen­ing, includ­ing an HIV test, with your doc­tor. This is espe­cial­ly impor­tant if you are going to begin a new sex­u­al relationship.
Eye Health
Treat­able eye dis­eases can cause blind­ness if you ignore symp­toms for too long. In addi­tion to check­ing your visu­al acu­ity, your eye spe­cial­ist will exam­ine your eyes for signs of glau­co­ma, mac­u­lar degen­er­a­tion and cataracts. Your risk for these eye con­di­tions increas­es after age 40. The rec­om­men­da­tions for eye check­ups are every 2 years after age 40, accord­ing to MedlinePlus.