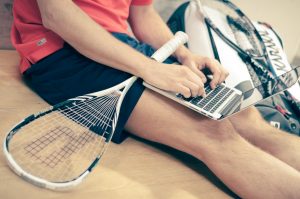 Flex Work. No doubt you've heard this term (or some vari­a­tion) float­ing around the last decade or so, but what exact­ly does it mean? Flex­i­ble work can vary by def­i­n­i­tion depend­ing on who you ask, but one thing is for sure, it's here to stay and chang­ing the way we view the work­force. Accord­ing to a recent study by Rand­stad, employ­er com­mit­ment to increase the amount of flex work­ers in their com­pa­nies has increased 155% over the last four years. If fact, 68% of employ­ers agree that the major­i­ty of the work­force will be work­ing some sort of flex­i­ble arrange­ment by 2025.
So then, since the land­scape of a tra­di­tion­al office set­ting is chang­ing, what exact­ly is Flex Work? Sim­ply stat­ed, it's a prac­tice employ­ers use to allow their staff some dis­cre­tion and free­dom in how to han­dle their work, while mak­ing sure their sched­ules coor­di­nate with col­leagues. Para­me­ters are set by the employ­er on how to get the work accom­plished. These guide­lines may include employ­ees work­ing a set num­ber of hours per day/week, and spec­i­fy­ing core times when they need to be onsite. No mat­ter how it's defined, with a new gen­er­a­tion enter­ing the work­force and tech­nol­o­gy con­tin­u­ing to advance, employ­ers will need to explore this trend to stay competitive.
Let's take a look at how this two-fold ben­e­fit has sev­er­al advan­tages for employ­ers and employ­ees alike.
Increas­es Productivity
When employ­ees work a more flex­i­ble sched­ule, they are more pro­duc­tive. Many will get more done in less time, have less dis­trac­tions, take less breaks, and use less sick time/PTO than office coun­ter­parts. In sev­er­al recent stud­ies, employ­ees have stat­ed they're more pro­duc­tive when not in a tra­di­tion­al office set­ting. In a recent arti­cle pub­lished by Entrepreneur.com, Sara Sut­ton, CEO and Founder of FlexJobs wrote that 54% of 1500 employ­ees polled in one of their sur­veys would choose to under­take impor­tant job-relat­ed assign­ments from home rather than the office. And 18% said that while they would pre­fer to com­plete assign­ments at the office, they would only do so before or after reg­u­lar hours. A mere 19% said they'd go to the office dur­ing reg­u­lar hours to get impor­tant assign­ments done.
Flex­i­ble work­places allow employ­ees to have less inter­rup­tions from impromp­tu meet­ings and col­leagues, while min­i­miz­ing the stress of office chat­ter and politics—all of which can drain pro­duc­tiv­i­ty both at work and at home. What's more, an agile set­ting allows your employ­ees to work when their ener­gy lev­el is at peak and their focus is best. So, an ear­ly-ris­er might ben­e­fit from work­ing between the hours of 4:30 and 10 a.m., while oth­er staff mem­bers excel in the evening; once chil­dren are in bed.
Reduces Cost Across the Board
Think about it, every­thing we do costs us some­thing. Whether we're sac­ri­fic­ing time, mon­ey, or health due to stress, cost mat­ters. With a flex­i­ble work envi­ron­ment, employ­ees can tai­lor their hours around fam­i­ly needs, per­son­al oblig­a­tions and life respon­si­bil­i­ties with­out tak­ing valu­able time away from their work. They're able to tap into work remote­ly while at the doc­tor, car­ing for a sick child, wait­ing on the repair­man, or any oth­er num­ber of issues.
What about the cost asso­ci­at­ed with com­mut­ing? Besides the obvi­ous of fuel and wear and tear on a vehi­cle, an aver­age work­er com­mutes between 1–2 hours a day to the office. Tack on the stress involved in that com­mute and an 8 hour work­day, and you've got one tired, stressed out employ­ee with no bal­ance. Telecom­mut­ing reduces these stres­sors, while adding val­ue to the com­pa­ny by elim­i­nat­ing wast­ed time in traf­fic. And, less stress has a direct effect – health­i­er and hap­pi­er employees.
Pro­vid­ing a flex­i­ble prac­tice in a tra­di­tion­al office envi­ron­ment can reduce over­head costs as well. When employ­ees are work­ing remote­ly, busi­ness own­ers can save by allow­ing employ­ees to desk or space share. Too, an agile envi­ron­ment makes it eas­i­er for busi­ness­es to move away from tra­di­tion­al brick and mor­tar if they deem necessary.
Boosts Loy­al­ty, Tal­ent and the Bot­tom Line
We all know employ­ees are the num­ber one asset in any com­pa­ny. When employ­ees have more con­trol over their sched­ule dur­ing the busi­ness day, it breeds trust and reduces stress. In fact, in a recent sur­vey of 1300 employ­ees polled by FlexJobs, 83% respond­ed they would be more loy­al to their com­pa­ny if they offered this ben­e­fit. Hav­ing a more agile work sched­ule not only reduces stress, but helps your employ­ees main­tain a good work/life balance.
Offer­ing this incen­tive to prospec­tive and exist­ing employ­ees also allows you to acquire top tal­ent because you aren't lim­it­ed by geog­ra­phy. Your tal­ent can work from any­where, at any time of the day, reduc­ing oper­a­tional costs and boost­ing that bot­tom line—a very valu­able asset to any small busi­ness own­er or new start-up.
So, what can employ­ers do? While there are still com­pa­nies who view flex­i­ble work as a perk rather than the norm, for­ward-think­ing busi­ness own­ers know how this will affect them in the next few years as they recruit and retain new tal­ent. With 39% of per­ma­nent employ­ees think­ing to make the move to an agile envi­ron­ment over the next three years, it's impor­tant to con­sid­er what a flex­i­ble envi­ron­ment could mean for your com­pa­ny. Keep in mind there are many types that can be mold­ed to fit your company's and employ­ees' needs. Flex­i­ble work prac­tices don't have to be a one-size-fits-all approach. As the old­est of Gen­er­a­tion Z is enter­ing the work­force, and mil­len­ni­als are set­tling into their careers, com­pa­nies are wise to fig­ure out their own cus­tomized poli­cies. The desire for a more flex­i­ble sched­ule is key for the chang­ing workforce—often times over health­care, pay and oth­er ben­e­fits. Pro­vid­ing a flex­i­ble arrange­ment will keep your com­pa­ny competitive.