By Peter Freska
Ben­e­fits Advi­sor at The LBL Group
A UBA Part­ner Firm
Employ­ee Ben­e­fit News pub­lished an arti­cle titled, "Employ­ers pro­cras­ti­nat­ing on ACA record­keep­ing com­pli­ance." It is an inter­est­ing read, as it refers to a recent sur­vey by Price­wa­ter­house­C­oop­ers in which "Only 10% of some 480 employ­ers in 36 indus­tries respond­ing to a recent poll have imple­ment­ed an in-house or out­sourced solu­tion to com­ply with Afford­able Care Act report­ing require­ments." This is an alarm­ing num­ber, as employ­ers may be sub­ject to sig­nif­i­cant penal­ties for non-compliance.
To address these con­cerns, Unit­ed Ben­e­fit Advi­sor (UBA) Part­ner Firms, such as The LBL Group, are work­ing with our strate­gic part­ners to pro­vide employ­ers with solu­tions. Employ­ers will need to address the fol­low­ing report­ing requirements: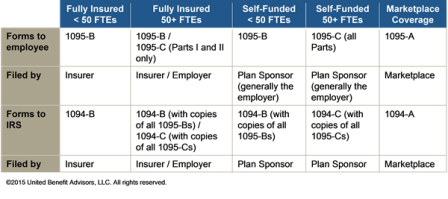 Our solu­tions include both stand-alone and inte­grat­ed track­ing, mea­sure­ment and fil­ing sys­tems so that employ­ers affil­i­at­ed with UBA Part­ner Firms can choose the solu­tion that best fits their needs, rather than the needs of the ser­vice provider. In addi­tion, our nation­al com­pli­ance team con­tin­ues to mon­i­tor and edu­cate our part­ners on the lat­est devel­op­ments, as they hap­pen. These PPACA updates are avail­able to the more than 17,000 plan spon­sors work­ing with trust­ed advi­sors from UBA.
In essence, employ­ers are work­ing with mul­ti­ple data sources, sys­tems, and peo­ple. For large and small employ­ers this can be a daunt­ing task. Edu­ca­tion, under­stand­ing, ser­vices and sys­tems, are all great, but hav­ing an advi­sor from a UBA Part­ner Firm on your team can make all the dif­fer­ence in how employ­ers choose to move for­ward in com­ply­ing with the laws of the land.
For com­pre­hen­sive infor­ma­tion on PPACA report­ing require­ments includ­ing cov­er­age require­ments, due dates, spe­cial cir­cum­stances, con­trolled groups and how to com­plete the forms – includ­ing sam­ple sit­u­a­tions – request UBA's PPACA Advi­sor, "IRS Issues Final Forms and Instruc­tions for Employ­er and Indi­vid­ual Shared Respon­si­bil­i­ty Report­ing Forms".