By Robin J. Anderson
Senior Econ­o­mist, Prin­ci­pal Glob­al Investors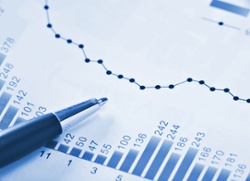 Glob­al eco­nom­ic trends have a pro­found impact on human resource man­age­ment with effects on every­thing from tal­ent man­age­ment, hir­ing, out­sourc­ing, invest­ment strate­gies, wages, asset man­age­ment and busi­ness devel­op­ment. As glob­al­iza­tion con­tin­ues to shrink the world, human resource depart­ments are trans­form­ing them­selves into strate­gic busi­ness part­ners with senior lead­ers in order to effec­tive­ly lead their orga­ni­za­tions. A look at cur­rent eco­nom­ic trends through the per­spec­tive of human resources paints a pic­ture of what mat­ters most to U.S. markets.
The glob­al and U.S. economies oper­ate in the con­text of sec­u­lar themes – trends that may last more than one busi­ness cycle. Those sec­u­lar themes include: the cred­it cycle in emerg­ing mar­kets, the com­mod­i­ty super cycle, and the return of the U.S. consumer.
I call these themes "The Great Unwind­ings." Let's take a clos­er look:
The Chi­nese Invest­ment Boom: After years of unprece­dent­ed invest­ment in U.S. mar­kets from Chi­na, we're now see­ing a slow­ing in Chi­nese growth with impacts felt around the world. The rela­tion­ship between the U.S. and Chi­na is shift­ing, which has an enor­mous effect not only for those two coun­tries, but the wider glob­al economy.
The Com­mod­i­ty Super Cycle: Since the start of the year, oil prices have bot­tomed and ral­lied, the dol­lar has moved up and down, and inter­est rates have fall­en to near his­toric lows only to bounce back. With all the news and data at our fin­ger­tips, it is impor­tant to deci­pher what mat­ters for mar­kets and what does not.
The End of the U.S. Mid­dle Class Squeeze: Since the late '90s, the U.S. lost 6 mil­lion man­u­fac­tur­ing jobs. How­ev­er, we're final­ly see­ing this trend reverse and have gained 866,000 jobs since 2010. A skilled labor force and increas­ing­ly com­pet­i­tive wages mean that Chi­nese com­pa­nies are even mov­ing oper­a­tions to the U.S. More broad­ly, the labor mar­ket is look­ing more "nor­mal" in the U.S. The unem­ploy­ment rate is declin­ing quick­ly and that should hope­ful­ly lead to stronger wage growth. Cou­pled with low­er gas prices, real incomes should see the benefit.
The gain in man­u­fac­tur­ing jobs is sig­nif­i­cant, but it's impor­tant to note that these jobs today are much more sophis­ti­cat­ed than those a gen­er­a­tion ago. Jobs are more like­ly to be found in indus­tries involv­ing chem­i­cals, machin­ery, and trans­porta­tion equip­ment than in textiles.
There remains, how­ev­er, demand for tra­di­tion­al "blue-col­lar," work­ers and high-skill jobs that can't be shipped over­seas, like plumbers, truck dri­vers, or elec­tri­cians. Demand for these types of jobs should pick up espe­cial­ly as boomers retire. Going for­ward, as robot­ics and advanced ana­lyt­ics con­tin­ue to devel­op, I expect more demand for high­ly-skilled man­u­fac­tur­ing jobs and for sta­tis­ti­cians and data sci­en­tists in the man­u­fac­tur­ing sector.
So how does the end of the mid­dle class squeeze affect employ­ers and human resource professionals?
As the unem­ploy­ment rate has declined, the labor mar­ket has shift­ed from a buyer's (employer's) to a sell­er's (employee's/prospective hire's) mar­ket. We have seen wage pres­sures slow­ly rise nation­al­ly as the unem­ploy­ment rate has dropped, and that trend should con­tin­ue. Large firms like Wal-Mart and Tar­get have increased wages for their low­est paid work­ers to reduce turnover. Tight labor mar­kets mean recruiters have to increase ini­tial offers and, more broad­ly, HR pro­fes­sion­als increas­ing­ly have to wor­ry about retention.
These longer-term trends trans­late into near-term views for the U.S. and glob­al eco­nom­ic growth, inter­est rates and infla­tion, and fed­er­al and glob­al cen­tral bank action. HR poli­cies, prac­tices, ben­e­fits and strate­gies should be fine-tuned accord­ing to mar­ket fac­tors fac­ing any business.