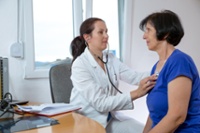 The Afford­able Care Act (ACA) has brought about many changes to the health insur­ance indus­try. As we are now in the sixth year of imple­men­ta­tion of the Act, we are see­ing more changes com­ing just around the corner.
Gen­er­al­ly speak­ing, most health plans can be clas­si­fied into two cat­e­gories: HMO and PPO. With an HMO plan, you choose your physi­cian group where you will seek ser­vices, and you choose a pri­ma­ry care physi­cian that you will see for all of your needs, who will refer you to a spe­cial­ist or oth­er ser­vice facil­i­ty, if need­ed. The HMO mod­el is designed to be as cost-effec­tive as pos­si­ble, only pro­vid­ing ser­vices when the physi­cian deems it nec­es­sary, or sole­ly for the ben­e­fit of the patient.
Due to the ACA, with an HMO plan, a woman is no longer required to get a refer­ral from her pri­ma­ry care physi­cian to an OB-GYN, and a par­ent is not required to get a refer­ral to a pedi­a­tri­cian for his or her chil­dren even though nei­ther are clas­si­fied as pri­ma­ry care physicians.
In con­trast, a PPO plan has more flex­i­bil­i­ty for the patient. With a PPO plan you are encour­aged to see physi­cians and providers that are par­tic­i­pat­ing in your plan's net­work, but are not required to do so. You can, in fact, see any doc­tor or provider that you wish, when you wish to see them, and with­out a refer­ral from your pri­ma­ry care physician.
How­ev­er, times they are a‑changin'. Begin­ning Jan­u­ary 1, 2017, Cov­ered Cal­i­for­nia, California's state insur­ance exchange, will require both HMO and PPO enrollees to spec­i­fy their pri­ma­ry care physi­cian dur­ing the enroll­ment process. If one is not select­ed, the plan will select one for the plan par­tic­i­pant. A plan par­tic­i­pant is allowed to change their pri­ma­ry care physi­cian at any time. Right now, this is only being imple­ment­ed for indi­vid­ual plan subscribers.
It is expect­ed that this change will be imple­ment­ed for group PPO plan sub­scribers in 2018.
Begin­ning in 2012, the ACA imple­ment­ed the Patient-Cen­tered Out­comes Research Insti­tute (PCORI) fee. This is a charge of $1 to $2 per enrollee, per year in a plan. If the plan is ful­ly insured, the fee is paid to the gov­ern­ment direct­ly by the insur­ance car­ri­er. If the plan is self-fund­ed it is paid by the plan spon­sor using IRS Form 720 and is due by July 31 for the pre­vi­ous plan year.
The pur­pose of the PCORI is to help ana­lyze the over­all costs of health care and iden­ti­fy trends to find ways to best reduce the over­all cost of health care.
HMOs like Kaiser Per­ma­nente have ful­ly inte­grat­ed infor­ma­tion sys­tems that allow them to track each patient elec­tron­i­cal­ly so that they can see every­thing about the patient in one place. By track­ing each patient, notes from the nurs­es and physi­cians, treat­ments, and med­ica­tions, they can track costs and trends eas­i­ly by min­ing the data from the system.
Most PPO plans do not track this data, in part because patients in the past have not had to choose a pri­ma­ry care physi­cian or provider group. When they can see whomev­er they choose, it makes track­ing of this data very dif­fi­cult across mul­ti­ple providers. In addi­tion, par­tic­i­pants in a small group, ful­ly-insured plan are pooled with oth­er small groups where claim data is not shared with the plan spon­sor, and there is no need to track it close­ly as the infor­ma­tion at the patient lev­el is not rel­e­vant to the actu­ar­ies that cal­cu­late plan costs and premiums.
How­ev­er, that is going to change. In order to study the over­all cost of med­ical care, iden­ti­fy trends, and dis­cov­er ways to curb inflat­ing costs, data is need­ed, and select­ing a pri­ma­ry care physi­cian for plan par­tic­i­pants is the first step.
Cigna, which pro­vides both HMO and PPO plans, has imple­ment­ed a Col­lab­o­ra­tive Care Pro­gram with more than 120 physi­cian groups in 29 states, includ­ing provider group Palo Alto Med­ical Foun­da­tion (PAMF) in the San Fran­cis­co Bay area. By track­ing client claims data and patient out­reach pro­grams to help patients to remem­ber to take their med­ica­tions as pre­scribed and con­tin­ue with fol­low up treat­ments, PAMF has been able to reduce its infla­tion trend by 5 per­cent com­pared to oth­er providers in the San Fran­cis­co Bay Area. The goal is to dupli­cate and build on the suc­cess that Cigna has already shown through its pro­gram and con­trol and reduce the cost of health care.
So when you or your employ­ees are apply­ing for health insur­ance, make sure that pri­ma­ry care physi­cian infor­ma­tion is handy, because it is going to be needed.
Orig­i­nal­ly pub­lished by Unit­ed Ben­e­fit Advi­sors — Read More