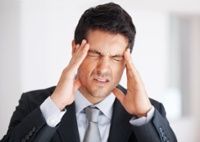 Pro­posed reg­u­la­tions for revis­ing and great­ly expand­ing the Depart­ment of Labor (DOL) Form 5500 report­ing are set to take effect in 2019. Cur­rent­ly, the non-retire­ment plan report­ing is lim­it­ed to those employ­ers that have more than 100 employ­ees enrolled on their ben­e­fit plans, or those in a self-fund­ed trust. The fil­ings must be com­plet­ed on the DOL EFAST2 sys­tem with­in 210 days fol­low­ing the end of the plan year.
What does this expand­ed num­ber of busi­ness­es required to report look like? Accord­ing to the 2016 Unit­ed Ben­e­fit Advi­sors (UBA) Health Plan Sur­vey, less than 18 per­cent of employ­ers offer­ing med­ical plans are required to report right now. With the expand­ed require­ments of 5500 report­ing, this would require the just over 82 per­cent of employ­ers not report­ing now to com­ply with the new mandate.
While the infor­ma­tion report­ed is not typ­i­cal­ly dif­fi­cult to gath­er, it is a time-inten­sive task. In addi­tion to the usu­al infor­ma­tion about the carrier's name, address, total pre­mi­um, and pay­ments to an agent or bro­ker, employ­ers will now be required to pro­vide detailed ben­e­fit plan infor­ma­tion such as deductibles, out-of-pock­et max­i­mums, coin­sur­ance and copay amounts, among oth­er items. Cur­rent­ly, insur­ance car­ri­ers and third par­ty admin­is­tra­tors must pro­duce infor­ma­tion need­ed on sched­uled forms. How­ev­er, an employer's plan year as filed in their ERISA Sum­ma­ry Plan Descrip­tion, might not match up to the renew­al year with the insur­ance car­ri­er. There are times when these sched­ule forms must be request­ed repeat­ed­ly in order to receive the cor­rect dates of the plan year for filing.
In the ear­ly 1990s small employ­ers offer­ing a Sec­tion 125 plan were required to fill out a 5500 form with a very sim­ple 5500 sched­ule form. Most small employ­ers did not know about the fil­ing, so non­com­pli­ance ran very high. The small employ­er fil­ings were stopped main­ly because the DOL did not have ade­quate resources to review or tab­u­late the information.
While elec­tron­ic fil­ing makes the process eas­i­er to tab­u­late the infor­ma­tion received from com­pa­nies, is it real­ly need­ed? Like­ly not, giv­en the expense it will require in addi­tion­al com­pli­ance costs for small employ­ers. With the cur­rent infor­ma­tion gath­ered on the forms, the least expen­sive ser­vice is typ­i­cal­ly $500 annu­al­ly for one fil­ing. Employ­ers with­out an ERISA required sum­ma­ry plan descrip­tion (SPD) in a wrap-style doc­u­ment, would be required to do a sep­a­rate fil­ing based on each line of cov­er­age. If an employ­er offers med­ical, den­tal, vision and life insur­ance, it would need to com­plete four sep­a­rate fil­ings. Of course, with the expand­ed infor­ma­tion required if the pro­posed reg­u­la­tions hold, it is antic­i­pat­ed that those offer­ing Form 5500 fil­ing ser­vices would need to increase with the addi­tion­al amount of infor­ma­tion to be entered. In order to com­pen­sate for the addi­tion­al infor­ma­tion, those fees could more than dou­ble. Of course, that also doesn't account for the time required to gath­er all the data and make sure it is cor­rect. It is at the very least, an expen­sive endeav­or for a small busi­ness to undertake.
Even though small employ­ers will like­ly have few­er items required for their fil­ings, it is an espe­cial­ly undue hard­ship on many already strug­gling small busi­ness­es that have been hit with ris­ing health insur­ance pre­mi­ums and oth­er increas­ing costs. For those employ­ers in the 50–99 cat­e­go­ry, they have like­ly paid out high fees to com­plete the ACA required 1094 and 1095 forms and now will be sad­dled with yet anoth­er report­ing cost and time inten­sive gath­er­ing of data.
Giv­en the non­com­pli­ance of the 1990s in the small group are­na, this is just one area that a new admin­is­tra­tion could very sim­ply and eas­i­ly remove this unwel­come bur­den from small employers.
By Car­ol Tay­lor, Orig­i­nal­ly pub­lished by Unit­ed Ben­e­fit Advi­sors — Read More