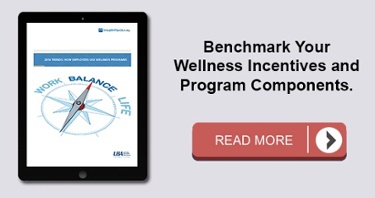 On August 22, 2017, the Unit­ed States Dis­trict Court for the Dis­trict of Colum­bia held that the U.S. Equal Employ­ment Oppor­tu­ni­ty Com­mis­sion (EEOC) failed to pro­vide a rea­soned expla­na­tion for its deci­sion to adopt 30 per­cent incen­tive lev­els for employ­er-spon­sored well­ness pro­grams under both the Amer­i­cans with Dis­abil­i­ties Act (ADA) rules and Genet­ic Infor­ma­tion Nondis­crim­i­na­tion Act (GINA) rules.
The court declined to vacate the EEOC's rules because of the sig­nif­i­cant dis­rup­tive effect it would have. How­ev­er, the court remand­ed the rules to the EEOC for reconsideration.
Based on the recent court deci­sion to require the EEOC to recon­sid­er its well­ness pro­gram rules, does this mean that the EEOC rules no longer apply to employ­er well­ness pro­grams? No. For now, the cur­rent EEOC rules apply to employ­er well­ness pro­grams. How­ev­er, employ­ers should stay informed on the sta­tus of the EEOC's recon­sid­er­a­tion of the well­ness pro­gram rules so that employ­ers can change their well­ness pro­grams' design, if nec­es­sary, to com­ply with new EEOC rules.
Accord­ing to UBA's free spe­cial report, "How Employ­ers Use Well­ness Pro­grams," 67.7 per­cent of employ­ers who offer well­ness pro­grams have incen­tives built into the pro­gram, an increase of 8.5 per­cent from four years ago. Incen­tives are the most preva­lent in the Cen­tral U.S. (76.1 per­cent), among employ­ers with 500 to 999 employ­ees (83.2 per­cent), and in the finance, insur­ance, and real estate indus­tries (74.7 per­cent). The West offers the fewest incen­tives, with only 48.3 per­cent of their plans hav­ing rewards.
Across all employ­ers, slight­ly more (45.4 per­cent) pre­fer well­ness incen­tives in the form of cash toward pre­mi­ums, 401(k)s, flex­i­ble spend­ing accounts (FSAs), etc., ver­sus health club dues and gift cards (40 per­cent). But among larg­er employ­ers (500 to 1,000+ employ­ees) cash incen­tives are more heav­i­ly pre­ferred (63.2 per­cent) over gift cer­tifi­cates and health club dues (33.7 per­cent). Con­verse­ly, small­er employ­ers (1 to 99 employ­ees) pre­fer health club-relat­ed incen­tives (near­ly 40 per­cent) ver­sus cash (25 percent).
Down­load our free (no form!) spe­cial report, "How Employ­ers Use Well­ness Pro­grams," for more infor­ma­tion on region­al, indus­try and group size based trends sur­round­ing preva­lence of well­ness pro­grams, car­ri­er vs. inde­pen­dent providers, and well­ness pro­gram components.
For com­pre­hen­sive infor­ma­tion on design­ing well­ness pro­grams that cre­ate last­ing change, down­load UBA's whitepa­per: "Well­ness Pro­grams — Good for You & Good for Your Orga­ni­za­tion".
By Danielle Capella
Orig­i­nal­ly post­ed by www.UBABenefits.com