By Danielle Capilla
Chief Com­pli­ance Offi­cer at Unit­ed Ben­e­fit Advisors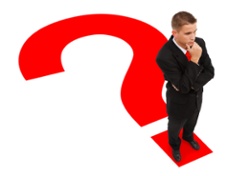 Recent­ly, fed­er­al agen­cies, includ­ing the Depart­ment of Labor (DOL), issued a short five-ques­tion FAQ on two ACA-relat­ed issues: lim­i­ta­tions on cost-shar­ing and provider discrimination.
The FAQ fur­ther clar­i­fied that the self-only max­i­mum annu­al lim­i­ta­tion on cost shar­ing applies to each indi­vid­ual, regard­less of whether the indi­vid­ual is enrolled in self-only cov­er­age or cov­er­age that is oth­er than self-only (such as fam­i­ly). This echoes what all fed­er­al agen­cies have been stat­ing on the top­ic. The FAQ fur­ther not­ed that this require­ment applies to all non-grand­fa­thered group health plans, and applies to plan or pol­i­cy years that begin in or after 2016. This includ­ed non-grand­fa­thered high deductible health plans (HDH­Ps).
The FAQ also con­firmed that enforce­ment of the ACA's provider non-dis­crim­i­na­tion require­ments is delayed so long as the plan or issuer is using in good faith a rea­son­able inter­pre­ta­tion of the statu­to­ry pro­vi­sion, which states:
A group health plan and a health insur­ance issuer offer­ing group or indi­vid­ual health insur­ance cov­er­age shall not dis­crim­i­nate with respect to par­tic­i­pa­tion under the plan or cov­er­age against any health care provider who is act­ing with­in the scope of that provider's license or cer­ti­fi­ca­tion under applic­a­ble State law. This sec­tion shall not require that a group health plan or health insur­ance issuer con­tract with any health care provider will­ing to abide by the terms and con­di­tions for par­tic­i­pa­tion estab­lished by the plan or issuer. Noth­ing in this sec­tion shall be con­strued as pre­vent­ing a group health plan, a health insur­ance issuer, or the Sec­re­tary from estab­lish­ing vary­ing reim­burse­ment rates based on qual­i­ty or per­for­mance measures.
The agen­cies stat­ed they are work­ing with employ­ers, plans, issuers, states, providers, and stake­hold­ers to help them com­ply with nondis­crim­i­na­tion pro­vi­sions and are work­ing on fur­ther guidance.
To stay com­pli­ant with the ACA, vis­it UBA's Com­pli­ance Solu­tions Cen­ter for an exten­sive library of UBA publications.