By Eliz­a­beth Kay
Com­pli­ance and Reten­tion Ana­lyst, AEIS
A Unit­ed Ben­e­fit Advi­sors Part­ner Firm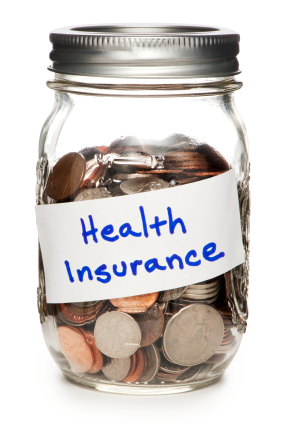 Focused provider net­works (aka skin­ny or nar­row) are noth­ing new to the health insur­ance mar­ket­place. Insur­ance car­ri­ers have been using dif­fer­ent sized provider net­works in their HMO and PPO port­fo­lios for many years now.
The con­cept is famil­iar to most of us. If you offer a small­er provider net­work, you can offer the same plan at low­er pre­mi­ums than the plan offered with a carrier's full HMO or PPO network.
The ques­tion is, how effec­tive are they in reduc­ing, or main­tain­ing low­er premiums?
In order for the insur­ance con­cept to work so that peo­ple pay as lit­tle in pre­mi­ums as they can, you have to get as many peo­ple as pos­si­ble to par­tic­i­pate. That way, when there are claims, the more peo­ple who are pay­ing pre­mi­ums trans­lates into low­er pre­mi­ums for every­one who is par­tic­i­pat­ing. It's sim­ple divi­sion; right? A $10,000 claim divid­ed among 100 peo­ple is $100/person vs. $50/person when the same claim is aver­aged among 200 people.
So, with insur­ance pre­mi­ums on the rise up to 182% from 1999 to 2013 com­pared to infla­tion at 40% over that same time peri­od*, how are the insur­ance car­ri­ers going to get peo­ple to par­tic­i­pate in the mar­ket­place exchanges so that health care reform can be successful?
Well, they have to start by mak­ing it afford­able. How did they do that? Well, they increased the max­i­mum out of pock­et to the max­i­mum allowed under the Patient Pro­tec­tion and Afford­able Care Act (PPACA), reduced the net­work sizes, and gave the par­tic­i­pat­ing providers in the small­er net­works a pay cut.
In Feb­ru­ary of this year, I watched a pan­el of experts dis­cuss the state of the mar­ket­place exchanges at an indus­try con­fer­ence in Orlan­do, Flori­da. One pan­elist made a com­ment stat­ing that he felt the mar­ket­place plans with the focused net­works were going to essen­tial­ly "blow up." He felt the nar­row net­work strat­e­gy to keep low­er pre­mi­ums was going to backfire.
He cit­ed that the par­tic­i­pat­ing providers were poten­tial­ly of low­er cal­iber than those that chose not to par­tic­i­pate because they knew that they could not pro­vide their stan­dard qual­i­ty of care for the low­er rate of pay. He believed that we were going to see more re-admis­sions to hos­pi­tals for patients who were either sent home too soon, or who suf­fered a relapse, sec­ondary infec­tion, etc. Doc­tors may be more inclined to see as many patients as pos­si­ble, so they may not spend the time need­ed with each patient, and mis­di­ag­nose, or miss things alto­geth­er that could oth­er­wise have been caught ear­ly, or even pre­vent­ed entirely.
If we see a rise in claims due to re-admis­sions, and oth­er fac­tors cit­ed above, the insur­ance car­ri­ers will have to increase the pre­mi­ums for the next year in order to cov­er their loss­es if they did not col­lect enough pre­mi­ums the pre­vi­ous year, and adjust the rates to cov­er the cost of pro­ject­ed claims for the next year based on the new data they have col­lect­ed from 2014. What do we think those increas­es will be — 5%, 10%, 25%?
In May, I had the oppor­tu­ni­ty to ask an exec­u­tive at Blue Shield of Cal­i­for­nia what he thought about this state­ment made by the pan­elist. I asked him if he felt they would see high­er uti­liza­tion than expect­ed on these 'focused' net­works due to the qual­i­ty of the par­tic­i­pat­ing providers. He got a lit­tle uncom­fort­able in his chair (whether because he did not like the ques­tion, or because he had not been asked it pre­vi­ous­ly, I'm not sure), paused and then said that he did not know. He said they did not have enough claims data at that time to real­ly be able to give an answer.
A major insur­ance car­ri­er men­tioned at the UBA 2014 Fall Meet­ing & Expo in Rose­mont, Illi­nois, that they had to sub­mit rates to gov­ern­ing bod­ies for Jan­u­ary 1, 2015, before the end of the sec­ond quar­ter of 2014, before they had most of their new enroll­ments from the first open enroll­ment peri­od under PPACA and the mar­ket­place exchanges processed. This means that they had to sub­mit rates based on pro­jec­tions and not actu­al claims data from 2014. There­fore, they may not know if the nar­row net­work strat­e­gy will indeed back­fire for at least anoth­er year or more.
Some car­ri­ers have stat­ed they have seen a high­er uti­liza­tion in the small­er net­works this year, most­ly due to the new­ly insured pop­u­la­tion. One of those car­ri­ers report­ed that the pop­u­la­tion using the small­er net­works also require more admin­is­tra­tive time for car­ri­ers to edu­cate insureds about the plans and how to use to use the plans.
This makes me won­der how long the providers in the nar­row net­works will be able to keep up with the demand and the cost of see­ing numer­ous patients for low­er pay­ments from the insur­ance car­ri­ers. It costs the provider time/money for their staff to sub­mit claims to the car­ri­er for pay­ment. If they have a high­er vol­ume of patients, that means a high­er admin­is­tra­tive bur­den on the provider. Will they be able to keep their costs under con­trol with the cur­rent pay rates from the car­ri­ers? Will they be able to main­tain the cur­rent con­tract, or will they have to re-nego­ti­ate, or pull their con­tract altogether?
Anoth­er issue that we have been fac­ing with the 'focused' provider net­works is that most of the car­ri­ers did not have a han­dle on accu­rate provider net­work list­ings when the mar­ket­places opened. In fact, Cov­ered Cal­i­for­nia had to take down their provider search tool from their site com­plete­ly because it was not accu­rate and peo­ple were enrolling in plans in which their cur­rent providers could not accept.
There were many cas­es where indi­vid­u­als have been going to see their providers, only to be turned away say­ing that they do not accept that plan. Once this has been dis­cov­ered, some indi­vid­u­als have been able to change plans under the "qual­i­fy­ing life events" out­side of the open enroll­ment peri­od, accord­ing to Tra­cy Seipel, a reporter at the San Jose Mer­cury News.
While this is great for those who have dis­cov­ered their cur­rent providers are not in-net­work due to a rou­tine office vis­it, it might not be so easy for those who have to seek ser­vices due to an emer­gency. While a claim in the emer­gency room due to a pos­si­ble loss of life or limb will be cov­ered as an in-net­work ben­e­fit at any provider, thanks to PPACA leg­is­la­tion, it does not mean that a sub­se­quent in-patient hos­pi­tal stay at the same facil­i­ty will be covered.
Now that we are in Sep­tem­ber, and are com­ing up to the open enroll­ment peri­od, I find myself won­der­ing; did it work? Are we going to see more peo­ple leave the mar­ket­place exchanges in Jan­u­ary when their renew­al pre­mi­ums sky­rock­et? Or will they be able to main­tain close to the cur­rent rates?
I guess we may have to wait anoth­er few weeks, or until open enroll­ment in 2016, to find out how the "focused" provider net­works will impact premiums.
To bench­mark your plan design and costs with oth­er employ­ers of your size, geog­ra­phy and indus­try, request a cus­tom bench­mark­ing report from your local UBA Part­ner firm.
*Source: Kaiser/HRET Sur­vey of Employ­er-Spon­sored Health Ben­e­fits, 1999–2013. Bureau of Labor Sta­tis­tics, Con­sumer Price Index, U.S. City Aver­age of Annu­al Infla­tion (April to April), 1999–2013; Bureau of Labor Sta­tis­tics, Sea­son­al­ly Adjust­ed Data from the Cur­rent Employ­ment Sta­tis­tics Sur­vey, 1999–2013 (April to April).