By Bill Olson
Chief Mar­ket­ing Offi­cer at Unit­ed Ben­e­fit Advisors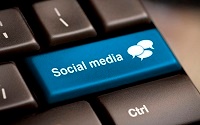 We've become a very con­nect­ed soci­ety, but that doesn't mean we want to share every­thing with every­body. Take, for exam­ple, your social media site (e.g., Face­book, Twit­ter, LinkedIn, etc.). Typ­i­cal­ly, you have a select net­work of indi­vid­u­als with whom you want to con­nect and share your life, thoughts, and opin­ions. But what hap­pens when a cur­rent or prospec­tive employ­er wants access to your social media account either as a "friend" or by demand­ing your login and pass­word information?
In an arti­cle on the web­site of Employ­ee Ben­e­fit News titled, "Can employ­ers access an employ­ee's social media account?," it out­lines how the law is chang­ing in some states and when there's an excep­tion to request social media access. Some states do not allow an employ­er to ask an employ­ee to either friend them or give them access to their social media accounts. In addi­tion, there are states that pro­hib­it a com­pa­ny from ask­ing an employ­ee to log in to their social media site while a com­pa­ny rep­re­sen­ta­tive is present and watch­ing. Fur­ther­more, the laws in some states also have lan­guage in them for­bid­ding retal­i­a­tion against an employ­ee who does not pro­vide his or her social media access. Not all states have laws per­tain­ing to employ­ee rights with social media, but with those that do the law often varies. If a com­pa­ny has employ­ees in mul­ti­ple states, it needs to be espe­cial­ly care­ful, which is why it's always best to con­sult with an attor­ney. This blog entry, as well as the web­site arti­cle, should not be tak­en as legal advice.
Grant­ed, some­times an employ­er has legit­i­mate rea­sons to want to see what an employ­ee is post­ing. Exam­ples of these would include when an employ­ee is speak­ing neg­a­tive­ly about the com­pa­ny, using social media to bul­ly or harass anoth­er employ­ee, or post­ing com­pa­ny infor­ma­tion that's pro­pri­etary and con­fi­den­tial. Regard­less, the employ­er will need to be care­ful and con­sult an attor­ney before attempt­ing to request or oth­er­wise access an employee's social media account. Because of these rea­sons, there are often excep­tions built into a state law that allow for inter­nal inves­ti­ga­tions, vio­la­tions of com­pa­ny pol­i­cy, or ille­gal activities.
An impor­tant point to note is that many of these laws allow com­pa­nies to review any infor­ma­tion that's pub­licly avail­able. So if a com­pa­ny is doing a sim­ple Inter­net search of your name dur­ing the hir­ing process and cer­tain infor­ma­tion or pho­tos hap­pen to turn up on a pub­lic web­site, then all that is fair game.