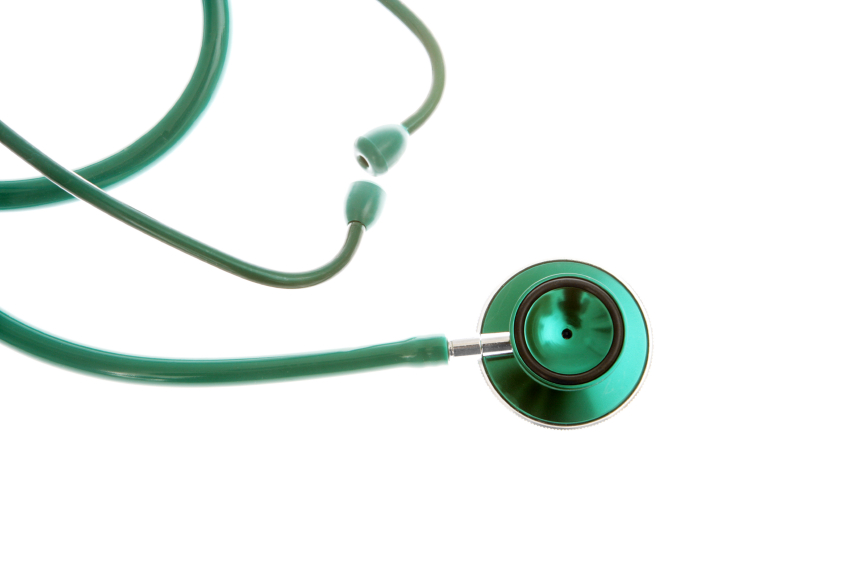 As aware­ness of Ebo­la virus dis­ease (EVD) in our world and specif­i­cal­ly now in the Unit­ed States ris­es, so does the rise of fear: Fear of how to pre­vent EVD expo­sure and how to man­age any occur­rence in the work­place. When we con­sid­er oth­er com­mu­ni­ca­ble dis­eases — H1N1, HIV, hepati­tis, and the com­mon cold or flu — we know what to do and how to do it. So why is it that we sud­den­ly become par­a­lyzed by a new pan­dem­ic ailment?
All too often it is the fun­da­men­tal con­cept of knowl­edge or lack there­of. What is EVD? How do you catch it? What is the treat­ment and how can one pre­vent expo­sure? While the news cer­tain­ly cre­ates a fren­zy of fear, tak­ing time to review the infor­ma­tion about EVD from the Cen­ters for Dis­ease Con­trol and Pre­ven­tion (CDC) is a great first step to min­i­miz­ing con­cern and fear with­in your workforce.
The Equal Employ­ment Oppor­tu­ni­ty Com­mis­sion (EEOC) pro­tects indi­vid­u­als from dis­crim­i­na­to­ry action, includ­ing those pro­tect­ed under the Amer­i­cans with Dis­abil­i­ties Act (ADA), as it per­tains to for­eign trav­el­ers or work­ers that may have con­tract­ed the dis­ease. While an infect­ed indi­vid­ual with EVD would have a lev­el of pro­tec­tion under the EEOC and the ADA, as well as pro­tec­tions under the Health Insur­ance Porta­bil­i­ty and Account­abil­i­ty Act (HIPPA), the Occu­pa­tion­al Safe­ty and Health Admin­is­tra­tion (OSHA) requires that employ­ers prop­er­ly com­mu­ni­cate poten­tial expo­sure of trans­mis­si­ble dis­eases like EVD and oth­ers to ensure a safe work­ing envi­ron­ment for all workers.
When any employ­ee or an employee's house­hold mem­ber has trav­eled to a geo­graph­i­cal region(s) where an out­break of EVD has been report­ed in the past 21 days, it is rec­om­mend­ed that the employ­ee and house­hold mem­ber seek a med­ical screen­ing to ver­i­fy neg­a­tive EVD test results before report­ing to work or poten­tial­ly expos­ing the dis­ease to oth­ers in any pub­lic forum. While this can­not nec­es­sar­i­ly be demand­ed, an employ­er can sup­port the process and help an employ­ee take pro­tec­tive mea­sures from a posi­tion of respon­si­bil­i­ty and good health.
If an employ­ee is deter­mined to have been exposed and/or infect­ed with EVD, employ­ers should take action to prop­er­ly and calm­ly noti­fy all employ­ees so that they may take appro­pri­ate action should any symp­toms become appar­ent. Employ­ers aware of any out­break in their work­place should noti­fy their work­ers' com­pen­sa­tion car­ri­er for assis­tance in tak­ing appro­pri­ate steps to com­mu­ni­cate and noti­fy all rel­e­vant parties.
We sug­gest tak­ing a more proac­tive approach in remov­ing the fear and remind­ing your employ­ees that at this time of year, the com­mon cold and flu are at the high­est con­ta­gious lev­el. With the recent aware­ness of Ebo­la, it's all too time­ly to share a com­mu­ni­ca­tion reminder.
The com­mu­ni­ca­tion reminder should include symp­toms to watch for that may be indica­tive of a con­ta­gious dis­ease: fever, severe headache, weak­ness and/or mus­cle pain, diar­rhea, vom­it­ing, abdom­i­nal pain, unusu­al bleed­ing or bruis­ing, exces­sive cough­ing, run­ny nose, or con­ges­tion. You may want to include in your reminder that employ­ees should seek med­ical atten­tion when two or more of these symp­toms exist to ensure they are healthy through this vul­ner­a­ble sea­son. When­ev­er pos­si­ble, per­mit an ill employ­ee to work from home to help min­i­mize ail­ments in the workplace.
The high­est risk fac­tors of EVD are expo­sure to bod­i­ly flu­id, includ­ing blood, sali­va, vom­it, and sweat, and con­tact with human remains. There­fore those work­ing in the med­ical field tend to have the great­est expo­sure risk with­in the Unit­ed States. Depend­ing on your busi­ness and the poten­tial for expo­sure to EVD, for exam­ple a fre­quent trav­el­ing work­force, you may want to include addi­tion­al EVD infor­ma­tion avail­able on the CDC's web­site at www.cdc.gov/vhf/ebola/resources/factsheets.html.
Push­ing fear out of the equa­tion when it comes to Ebo­la or any dis­ease is often accom­plished through open com­mu­ni­ca­tion and shar­ing aware­ness regard­ing how to pre­vent or lim­it expo­sure, iden­ti­fy symp­toms, and seek ear­ly treat­ment. The impor­tant key is retain­ing a healthy, calm, and focused workforce.