Amend­ed FEHA Regulations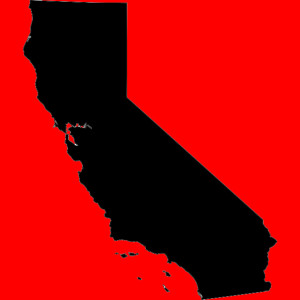 Cal­i­for­nia has amend­ed its Fair Employ­ment and Hous­ing Act (FEHA) reg­u­la­tions. The FEHA pro­hibits harass­ment and dis­crim­i­na­tion in employ­ment because of race, col­or, reli­gion, sex, gen­der, gen­der iden­ti­ty, gen­der expres­sion, sex­u­al ori­en­ta­tion, mar­i­tal sta­tus, nation­al ori­gin, ances­try, men­tal and phys­i­cal dis­abil­i­ty, med­ical con­di­tion, age, preg­nan­cy, denial of med­ical and fam­i­ly care leave, or preg­nan­cy dis­abil­i­ty leave.
Among the more notable changes in the amend­ed reg­u­la­tions is the require­ment that employ­ers with five or more employ­ees have a writ­ten pol­i­cy against unlaw­ful harass­ment, dis­crim­i­na­tion, and retal­i­a­tion in the work­place that:
Is in writing.
Lists all cur­rent pro­tect­ed cat­e­gories cov­ered under the FEHA.
Indi­cates that the FEHA pro­hibits co-work­ers and third par­ties, as well as super­vi­sors and man­agers with whom the employ­ee comes into con­tact, from engag­ing in con­duct pro­hib­it­ed by the FEHA.

Cre­ates a com­plaint process to ensure that com­plaints receive:
An employer's des­ig­na­tion of con­fi­den­tial­i­ty, to the extent possible;
A time­ly response;
Impar­tial and time­ly inves­ti­ga­tions by qual­i­fied personnel;
Doc­u­men­ta­tion and track­ing for rea­son­able progress;
Appro­pri­ate options for reme­di­al actions and res­o­lu­tions; and
Time­ly closures.

Pro­vides a com­plaint mech­a­nism that does not require an employ­ee to com­plain direct­ly to his or her imme­di­ate super­vi­sor, includ­ing, but not lim­it­ed to, the following:

Direct com­mu­ni­ca­tion, either oral­ly or in writ­ing, with a des­ig­nat­ed com­pa­ny rep­re­sen­ta­tive, such as a human resources man­ag­er, EEO offi­cer, or oth­er super­vi­sor; and/or
A com­plaint hot­line; and/or
Access to an ombudsper­son; and/or
Iden­ti­fi­ca­tion of the Depart­ment of Fair Employ­ment and Hous­ing and the U.S. Equal Employ­ment Oppor­tu­ni­ty Com­mis­sion (EEOC) as addi­tion­al avenues for employ­ees to lodge complaints.

Instructs super­vi­sors to report any com­plaints of mis­con­duct to a des­ig­nat­ed com­pa­ny rep­re­sen­ta­tive, such as a human resources man­ag­er, so the com­pa­ny can try to resolve the claim inter­nal­ly. Employ­ers with 50 or more employ­ees are required to include this as a top­ic in man­dat­ed sex­u­al harass­ment pre­ven­tion train­ing, pur­suant to § 11024 of the regulations.
Indi­cates that when an employ­er receives alle­ga­tions of mis­con­duct, it will con­duct a fair, time­ly, and thor­ough inves­ti­ga­tion that pro­vides all par­ties appro­pri­ate due process and reach­es rea­son­able con­clu­sions based on the evi­dence collected.
States that con­fi­den­tial­i­ty will be kept by the employ­er to the extent pos­si­ble, but does not indi­cate that the inves­ti­ga­tion will be com­plete­ly confidential.
Indi­cates that if at the end of the inves­ti­ga­tion mis­con­duct is found, appro­pri­ate reme­di­al mea­sures will be taken.
Makes clear that employ­ees will not be exposed to retal­i­a­tion as a result of lodg­ing a com­plaint or par­tic­i­pat­ing in any work­place investigation.
Employ­ers must dis­sem­i­nate their poli­cies by one or more of the fol­low­ing methods:
Print­ing and pro­vid­ing a copy to all employ­ees with an acknowl­edg­ment form for the employ­ee to sign and return;
Send­ing the pol­i­cy via email with an acknowl­edg­ment return form;
Post­ing cur­rent ver­sions of the poli­cies on a com­pa­ny intranet with a track­ing sys­tem ensur­ing all employ­ees have read and acknowl­edged receipt of the policies;
Dis­cussing poli­cies upon hire and/or dur­ing a new hire ori­en­ta­tion ses­sion; and/or
Any oth­er way that ensures employ­ees receive and under­stand the policies.
Any employ­er whose work­force at any facil­i­ty or estab­lish­ment con­tains 10 per­cent or more of per­sons who speak a lan­guage oth­er than Eng­lish as their spo­ken lan­guage must trans­late the pol­i­cy into every lan­guage that is spo­ken by at least 10 per­cent of the workforce.
The amend­ed reg­u­la­tions go into effect on April 1, 2016.