By Eliz­a­beth Kay, Com­pli­ance & Reten­tion Analyst
AEIS Advisors
A UBA Part­ner Firm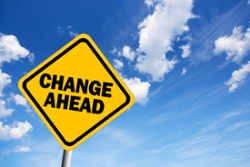 The Afford­able Care Act (ACA) has brought about many changes in employ­ee ben­e­fits. Plans have been elim­i­nat­ed, ben­e­fits added, rules changed, and rules have been delayed.
The ACA has always been a heav­i­ly debat­ed top­ic between the Repub­li­cans and Democ­rats, and now that we are com­ing up to anoth­er pres­i­den­tial elec­tion we know that we can expect it to be talked about quite a lot.
Some spec­u­late that the Repub­li­cans will attempt to repeal the law, again, but the truth of the mat­ter is that the ACA is bring­ing in too much rev­enue for a repeal to be suc­cess­ful. The Con­gres­sion­al Bud­get Office (CBO) pro­jec­tions there will be $353 bil­lion dol­lars in rev­enue from the ACA over the next 10 years.
This means that in order for the Repub­li­cans to be suc­cess­ful in repeal­ing any part of the law that gen­er­ates rev­enue, they will need to find a way to replace that lost revenue.
Look­ing at the pro­ject­ed cost increas­es based on its annu­al Health Plan Sur­vey of over 18,000 health, plans offered by near­ly 11,000 employ­ers nation­wide, UBA esti­mates that near­ly three out of four U.S. employ­ers will be hit with the Cadil­lac tax by 2022. With alarm bells sound­ing, many employ­ers are plan­ning ben­e­fit cuts to avoid the tax and, as a result, the CBO actu­al­ly expects the ACA's Cadil­lac tax (and Med­ical Device Tax) won't gen­er­ate the most rev­enue. Instead they are count­ing heav­i­ly on the sec­ond largest source of expect­ed rev­enue from the ACA: $209 bil­lion dol­lars from "oth­er sources."
What are "oth­er sources?" The CBO believes that there will be an increase in income tax­es due to employ­ers that reduce employ­ee health plans in order to avoid hav­ing to pay the Cadil­lac tax, and in turn raise their employ­ees' wages to compensate.
If this sce­nario were real­is­tic (although reduc­ing ben­e­fits due to the ris­ing cost of pre­mi­ums with­out any increase in wages seems to be more real­is­tic), we should see employ­ers begin to mod­i­fy their plans in antic­i­pa­tion of the Cadil­lac tax in 2018, and then a sig­nif­i­cant increase in salaries. But will employ­ers act soon­er? If the Cadil­lac tax were to be repealed by Con­gress, it would most like­ly hap­pen in 2017 after the pres­i­den­tial elec­tion. The ques­tion then becomes when should employ­ers make these changes? Do they make them now, live with the poten­tial for the Cadil­lac tax to be elim­i­nat­ed, and their pay­roll will just remain high­er? Or do they wait to make those changes until 2017, the year before the tax goes into effect?
As if anoth­er tax were not bad enough, the 2015 UBA Ben­e­fits Sur­vey shows that, if some employ­ers were to reduce ben­e­fits to avoid the Cadil­lac tax, they would no longer be able to offer a plan that meets the ACA min­i­mum val­ue require­ment. It seems hard to believe that a plan could have pre­mi­ums that are more than $10,200 annu­al­ly for one per­son yet have an actu­ar­i­al val­ue of only 60 per­cent. And with the ever-increas­ing cost of health care, pre­mi­ums will only con­tin­ue to rise over the next three years. More and more employ­ers will have to make dif­fi­cult deci­sions about their ben­e­fit plans.
There is hope that leg­is­la­tors will add an actu­ar­i­al val­ue safe har­bor into the Cadil­lac tax pro­vi­sion so that employ­ers who are offer­ing a plan that meets an actu­ar­i­al val­ue of less than 90 per­cent will be exempt from the Cadil­lac tax. Oth­er­wise, an applic­a­ble large employ­er that is sub­ject to the ACA's "play or pay" rules may have to pay the Cadil­lac tax, and will also be fined for not offer­ing a plan that meets the min­i­mum val­ue requirements.
Read UBA's lat­est press release for the per­cent­ages of employ­ers like­ly to be sub­ject to the Cadil­lac tax bro­ken down by actu­ar­i­al value.
Down­load the free 2015 Health Plan Sur­vey Exec­u­tive Sum­ma­ry for addi­tion­al infor­ma­tion on health plan cost trends across the U.S., includ­ing employ­er con­tri­bu­tions and costs for employees.
To bench­mark your plan against oth­ers in your region, indus­try or size brack­et, con­tact a UBA Part­ner near you to run a cus­tom bench­mark­ing report.