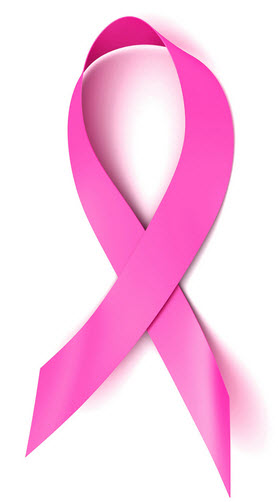 Dur­ing the month of Octo­ber, many busi­ness­es and indi­vid­u­als are doing their part to increase aware­ness on treat­ing and pre­vent­ing breast can­cer, and to raise funds in the fight against the dis­ease. Here are a few fun events you can attend to help the cause.
Thurs­day, Oct. 16
Get­ting Things Off My Chest: After sur­viv­ing breast can­cer, Melanie Young wrote her first book, "Get­ting Things Off My Chest: A Survivor's Guide to Stay­ing Fear­less & Fab­u­lous in the Face of Breast Can­cer," a wit­ty and prac­ti­cal guide to help new­ly diag­nosed women remain focused and able to make smarter choic­es through­out their recov­ery. On Thurs­day, Oct. 16, Young will be the guest speak­er at the North Bay Can­cer Alliance event at the Flamin­go Resort in San­ta Rosa. Reg­is­tra­tion begins at 6 p.m for the 6:30 p.m event. Sug­gest­ed dona­tion is $15. Par­tial pro­ceeds from book sales will ben­e­fit the Alliance. For more infor­ma­tion, call Pat Nees at 528‑0282, or vis­it northbaycancer.org.
Sat­ur­day, Oct. 18
Sis­ters 5K Walk/Run: This event kicks off at Sis­ters Bou­tique in Yountville with a high-heel dash at 8:30 a.m., fol­lowed at 9 a.m. by a 5K run/walk and a post-5K cel­e­bra­tion. The event will include food and wine, shop­ping oppor­tu­ni­ties, swag bags and a silent auc­tion. Tick­ets are $35 for the 5K, $20 for the cel­e­bra­tion, ben­e­fit­ing Car­ing­Bridge, Breast Can­cer Emer­gency Fund and Pink Heals Napa Val­ley. Details at sisterscrushbreastcancer.org.
Sat­ur­day, Oct. 18
Gra­ton Ridge Cel­lars Pink Par­ty: In its 6th year of cel­e­brat­ing Breast Can­cer Aware­ness Month, Gra­ton Ridge Cel­lars will be bring­ing out the pink boas for every­one who pur­chas­es wine at the event. A por­tion of wine sales will be donat­ed to Sut­ter North Bay Women's Health Cen­ter in San­ta Rosa. Whether you can attend or not, the win­ery is encour­ag­ing every­one to send in the name and pho­to of loved ones affect­ed by breast can­cer so they can add it to their "Pret­ty in Pink" Wall of Fame. Admis­sion is $10 per per­son, and the event starts at 11 a.m. Vis­it gratonridge.com for more information.
Fri­day, Oct. 24
Healthy Habits for Healthy Breasts: As part of its Women's Night Out series, Kaiser Per­ma­nente San­ta Rosa hosts a free pre­sen­ta­tion about reduc­ing risk for breast can­cer. It will cov­er fac­tors that could affect breast can­cer risk and the impact of lifestyle. Keynote speak­ers are Loie Sauer, M.D. and Paula Kelle­her, NP. Check-in begins at 6 p.m. in con­fer­ence rooms E‑3, E‑4, and E‑5, Med­ical Build­ing East at 401 Bicen­ten­ni­al Way, with pre­sen­ta­tion 6:30–8:30 p.m. Reg­is­ter at surveymonkey.com/s/H5DS98C. More infor­ma­tion: bit.ly/KaiserOctNightOut.