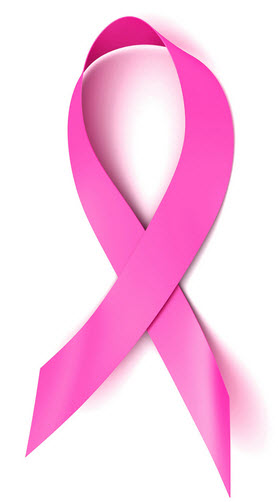 During the month of October, many businesses and individuals are doing their part to increase awareness on treating and preventing breast cancer, and to raise funds in the fight against the disease. Here are a few fun events you can attend to help the cause.
Thursday, Oct. 16
Getting Things Off My Chest: After surviving breast cancer, Melanie Young wrote her first book, "Getting Things Off My Chest: A Survivor's Guide to Staying Fearless & Fabulous in the Face of Breast Cancer," a witty and practical guide to help newly diagnosed women remain focused and able to make smarter choices throughout their recovery. On Thursday, Oct. 16, Young will be the guest speaker at the North Bay Cancer Alliance event at the Flamingo Resort in Santa Rosa. Registration begins at 6 p.m for the 6:30 p.m event. Suggested donation is $15. Partial proceeds from book sales will benefit the Alliance. For more information, call Pat Nees at 528-0282, or visit northbaycancer.org.
Saturday, Oct. 18
Sisters 5K Walk/Run: This event kicks off at Sisters Boutique in Yountville with a high-heel dash at 8:30 a.m., followed at 9 a.m. by a 5K run/walk and a post-5K celebration. The event will include food and wine, shopping opportunities, swag bags and a silent auction. Tickets are $35 for the 5K, $20 for the celebration, benefiting CaringBridge, Breast Cancer Emergency Fund and Pink Heals Napa Valley. Details at sisterscrushbreastcancer.org.
Saturday, Oct. 18
Graton Ridge Cellars Pink Party: In its 6th year of celebrating Breast Cancer Awareness Month, Graton Ridge Cellars will be bringing out the pink boas for everyone who purchases wine at the event. A portion of wine sales will be donated to Sutter North Bay Women's Health Center in Santa Rosa. Whether you can attend or not, the winery is encouraging everyone to send in the name and photo of loved ones affected by breast cancer so they can add it to their "Pretty in Pink" Wall of Fame. Admission is $10 per person, and the event starts at 11 a.m. Visit gratonridge.com for more information.
Friday, Oct. 24
Healthy Habits for Healthy Breasts: As part of its Women's Night Out series, Kaiser Permanente Santa Rosa hosts a free presentation about reducing risk for breast cancer. It will cover factors that could affect breast cancer risk and the impact of lifestyle. Keynote speakers are Loie Sauer, M.D. and Paula Kelleher, NP. Check-in begins at 6 p.m. in conference rooms E-3, E-4, and E-5, Medical Building East at 401 Bicentennial Way, with presentation 6:30-8:30 p.m. Register at surveymonkey.com/s/H5DS98C. More information: bit.ly/KaiserOctNightOut.