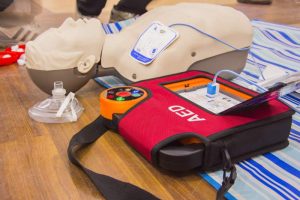 The latest effort to reduce Sonoma County deaths from cardiac arrest comes from a Petaluma company that recently pledged $100,000 to purchase automated external defibrillators for North Bay businesses.  Stacy Gibbons, executive director of American Heart Association North Bay, called the move by Arrow Benefits Group "unprecedented."
Arrow Benefits Group's first foray into reducing cardiac arrest deaths was in late 2014, when the company asked the Petaluma Health Care District to teach its employees hands-only CPR.
Read entire article here.