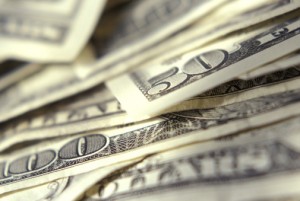 Most health insur­ance plans cov­er emer­gency treat­ment, hos­pi­tal stays and med­ical exams. If you are injured in an acci­dent, your health insur­ance plan might not pay for all the incurred med­ical expens­es. Sup­ple­men­tal acci­dent insur­ance cov­er­age pays cash ben­e­fits for ill­ness­es or injuries caused by an acci­dent, includ­ing frac­tures and phys­i­cal ther­a­py. The cov­er­age is designed to help alle­vi­ate the bur­den of unex­pect­ed costs. Depend­ing on how the pol­i­cy is paid, the pay­outs may be clas­si­fied as tax­able income.
How it Works
Acci­dent insur­ance cov­er­age gen­er­al­ly cov­ers death or injuries caused by acci­dents on or off the job. There are a vari­ety of cov­er­age options avail­able. Some employ­ers offer the acci­den­tal cov­er­age as a vol­un­tary sup­ple­men­tal plan. You can also pur­chase pri­vate acci­dent insur­ance to pro­tect your­self if the cov­er­age is not offered through your employer.
Self-Paid Plans
Accord­ing to the IRS, if you paid the pre­mi­ums on an acci­dent or health insur­ance pol­i­cy, the ben­e­fits are not tax­able. Pay­outs from an insur­ance pol­i­cy tak­en out through the employ­er are not taxed if you paid the pre­mi­ums with after-tax dol­lars. If you pay the pre­mi­ums of an acci­dent insur­ance plan through a cafe­te­ria plan, the pre­mi­um was not includ­ed as tax­able income and is con­sid­ered paid by the employ­er and there­fore the ben­e­fits are taxable.
Employ­er-Paid Plans
Acci­den­tal insur­ance pay­outs are tax­able if the employ­er paid for the insur­ance plan. If you paid for an acci­den­tal insur­ance plan through the employ­er using pre-tax dol­lars, your ben­e­fits are tax­able income. Any ben­e­fits received from your employ­er while injured are con­sid­ered salary or wages and tax­able as ordi­nary income. Addi­tion­al tax­able dis­abil­i­ty ben­e­fits include income from a wel­fare fund, state sick­ness or dis­abil­i­ty fund and asso­ci­a­tion of employ­ers or employees.
With­hold­ing and Reporting
Report any tax­able insur­ance pay­outs as wages, salaries, tips, etc., on your tax­es. If you are suf­fer­ing a long-term dis­abil­i­ty and receive tax­able ben­e­fits, avoid a hefty tax bill by sub­mit­ting a Form W‑4S, Request for Fed­er­al Income Tax With­hold­ing From Sick Pay, to the insur­ance company.
Read More …