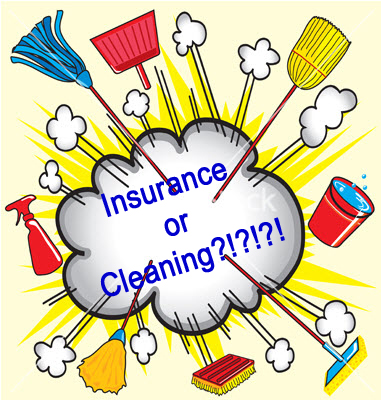 When it comes to choos­ing the right health insur­ance plan, Amer­i­can work­ers are not spend­ing much time research­ing the best options for them­selves or their fam­i­lies. Even though the terms of health insur­ance poli­cies can change year over year, 56 per­cent say they devot­ed less than 30 min­utes to research­ing their ben­e­fits options dur­ing their last open enroll­ment, accord­ing to the 2015 Aflac Open Enroll­ment Survey.
In fact, many work­ers would rather be doing almost any­thing oth­er than research­ing their health ben­e­fits. The sur­vey found that more than a third (38 per­cent) would rather clean out their email inbox­es, 23 per­cent would rather clean their toi­lets and 18 per­cent would rather do their taxes.
Despite the shift to more con­sumer-direct­ed health care, U.S. work­ers are in denial about the finan­cial con­se­quences result­ing from their health insur­ance choic­es. This is con­cern­ing, giv­en that an Aflac study found more than half (52 per­cent) of work­ers have less than $1,000 on hand to pay out-of-pock­et med­ical costs asso­ci­at­ed with unex­pect­ed seri­ous ill­ness or injury. And 42 per­cent waste up to $750 annu­al­ly with mis­takes made dur­ing open enroll­ment with insur­ance benefits.
Employ­ees need to weigh not only the month­ly cost of insur­ance plans, but also the amount of the total cost of their health care that they will be respon­si­ble for.
Here are four tips to help employ­ees choose the right ben­e­fits and pro­tect their wallets:
1. Review and com­pare ben­e­fits infor­ma­tion. Be aware of annu­al insur­ance pol­i­cy changes to avoid cost­ly mistakes.
2. Under­stand the finan­cial impli­ca­tions your choic­es have on your bud­get. Cal­cu­late year­ly med­ical expens­es, like deductible costs and month­ly premiums.
3. Con­sid­er adding vol­un­tary insur­ance for more finan­cial pro­tec­tion. Acci­dent, crit­i­cal ill­ness and hos­pi­tal poli­cies help cov­er what major med­ical insur­ance does­n't, such as out-of-pock­et costs and oth­er expens­es that con­tin­ue to roll in even if you're too ill or injured to work.
4. Seek advice from HR or insur­ance con­sul­tants to help under­stand your ben­e­fits coverage.