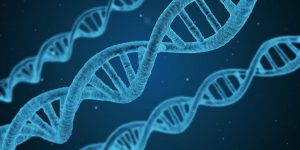 Pre­ex­ist­ing con­di­tions. While it's no doubt this term has been a hot top­ic in recent months—and notably misconstrued—one thing has not changed; insur­ers can­not deny cov­er­age to any­one with a pre­ex­ist­ing con­di­tion. Now that House Res­o­lu­tion 1628 has moved to the Sen­ate floor, what can employ­ers and indi­vid­u­als alike expect? If passed by the Sen­ate as is and signed into law; some pro­vi­sions will take place as ear­ly as 2019—possibly 2018 for spe­cial enroll­ment cas­es. It's instru­men­tal for com­pa­nies to gear up now with a plan on how to tack­le open enroll­ment; regard­less of whether your com­pa­ny offers med­ical cov­er­age or not.
Under the cur­rent pro­posed Amer­i­can Health Care Act (AHCA) insur­ance com­pa­nies can:
Price pre­mi­ums based on health care status/age. The AHCA will pro­vide "con­tin­u­ous cov­er­age" pro­tec­tions to guar­an­tee those insured are not charged more than the stan­dard rate as long as they do not have a break in cov­er­age. How­ev­er, insur­ers will be allowed to under­write cer­tain poli­cies for those that do lapse—hence charg­ing up to 30% more for a pre­ex­ist­ing con­di­tion if cov­er­age laps­es for more than 63 days. This is more com­mon than not, espe­cial­ly for those who are on a leave of absence for ill­ness or need exten­sive treat­ment. In addi­tion, under cur­rent law, insur­ers are only allowed to charge indi­vid­u­als 50 and old­er 3 times as much than those under this age thresh­old. This ratio will increase 5:1 under AHCA.
Under the ACA's cur­rent law employ­ers must pro­vide cov­er­age for 10 essen­tial health care ben­e­fits. Under AHCA, begin­ning as ear­ly as 2020, insur­ers will allow states to man­date what they con­sid­er essen­tial ben­e­fit require­ments. This could lim­it cov­er­age offered to indi­vid­u­als and with­in group plans by elim­i­nat­ing high cost care like men­tal health and sub­stance abuse. Not that it's like­ly, but large employ­ers could even­tu­al­ly opt out whether they want to pro­vide insur­ance and/or choose the types of cov­er­age they will pro­vide to their employees.
It's impor­tant to note that states must apply for waivers to increase the ratio on insur­ance pre­mi­ums due to age, and deter­mine what they will cov­er for essen­tial health ben­e­fits. In order to have these waivers grant­ed, they would need to pro­vide exten­sive details on how doing so will help their state and the marketplace.
So what can employ­ers do mov­ing for­ward? It's not too soon to think about chang­ing up your ben­e­fits pack­age as open enroll­ment approach­es, and edu­cat­ing your­self and your staff on AHCA and what resources are out there if you don't offer health coverage.
Make a vari­ety of sup­ple­men­tal tools avail­able to your employ­ees. Antic­i­pate the com­ing changes by offer­ing or adding more sup­ple­men­tal insur­ance and tools to your ben­e­fits pack­age come open enroll­ment. Vol­un­tary work­site ben­e­fits, such as Can­cer, Crit­i­cal Ill­ness, and Acci­dent Insur­ance han­dle a vari­ety of ser­vices at no out-of-pock­et cost to the employ­er. HSA's FSA's and HRA's are also valu­able sup­ple­men­tal tools to pro­vide your employ­ees if you're able to do so. Along with the changes list­ed above, the AHCA has pro­posed to also increase the con­tri­bu­tion amounts in these plans and will allow these plans to cov­er Over-the-Counter (OTC) medications.
Con­tin­ue to cus­tomize well­ness pro­grams. Most com­pa­nies offer well­ness pro­grams for their employ­ees. Employ­ers that pro­vide this option should con­tin­ue advanc­ing in this area. Address­ing the spe­cif­ic needs of your employ­ees and pro­vid­ing well­ness through var­i­ous plat­forms will result in the great­est return on invest­ment; and health­i­er employ­ees to boot. Cou­ple this with fre­quent eval­u­a­tions from your staff on your cur­rent pro­gram to deter­mine effec­tive­ness and keep your well­ness pro­grams on point.
Edu­cate, edu­cate, educate—through tech­nol­o­gy. Regard­less if you employ 10 or 10,000, under­stand­ing ben­e­fit options is vital for your employ­ees; what you have to offer them and what they may need to know on their own. Dig­i­tal plat­forms allow indi­vid­u­als to man­age their health­care ben­e­fits and stay in the know with valu­able resources at their fin­ger­tips. There's no lim­it on the medi­ums avail­able to edu­cate your employ­ees on upcom­ing changes. Part­ner­ing with a strong ben­e­fit agency to max­i­mize these resources and keep your employ­ees "in the know" dur­ing a con­stant­ly chang­ing insur­ance mar­ket is a great way to start.