By Danielle Capilla
Chief Com­pli­ance Offi­cer at Unit­ed Ben­e­fit Advisors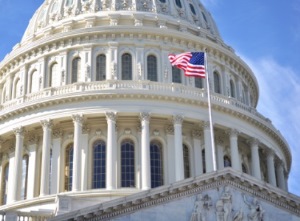 The gov­ern­ment was busy recent­ly, issu­ing the mas­sive Ben­e­fit Pay­ment and Para­me­ters rule in addi­tion to numer­ous oth­er updates. Our recent blog reviews the updates to the Ben­e­fit Pay­ment and Para­me­ters rule; for more detailed infor­ma­tion as it relates to stan­dard­ized plans, small employ­er def­i­n­i­tion, rein­sur­ance fees, rat­ing areas, guar­an­teed avail­abil­i­ty, exemp­tions, and more, down­load UBA's ACA Advi­sor, "Ben­e­fit and Pay­ment Para­me­ters Rule and HIP FAQ".
The IRS has also added fil­ing errors relat­ing to Form 5500 to its project list, and mul­ti­ple fed­er­al agen­cies con­firmed that the just-announced tem­plates relat­ing to the Sum­ma­ry of Ben­e­fits and Cov­er­age will not go into effect until the first day of the first plan year begin­ning on or after April 1, 2017. To plan ahead for the changes, down­load UBA's ACA Advi­sor, "Pro­posed Sum­ma­ry of Ben­e­fits and Cov­er­age Tem­plate and Updates" for a sum­ma­ry of all the changes, includ­ing how lim­i­ta­tions must be com­mu­ni­cat­ed and dis­clo­sure rules for non-except­ed abor­tion cov­er­age or exclusions.
The Depart­ment of Health and Human Ser­vices' (HHS) Office for Civ­il Rights (OCR) has begun its next phase of HIPAA audits for cov­ered enti­ties and busi­ness asso­ciates. Phase 2 is intend­ed to enhance indus­try aware­ness of com­pli­ance oblig­a­tions in rela­tion to HIPAA's Pri­va­cy, Secu­ri­ty, and Breach Noti­fi­ca­tion Rules.
The Cen­ters for Medicare & Med­ic­aid Ser­vices (CMS) has also decid­ed to extend the tran­si­tion pol­i­cy that allows insur­ers in the indi­vid­ual and small group mar­kets to renew poli­cies that would oth­er­wise have to be can­celled because they do not com­ply with the Patient Pro­tec­tion and Afford­able Care Act (ACA) mar­ket reforms. In states that per­mit renew­al, poli­cies that have been con­tin­u­ous­ly renewed since Jan­u­ary 1, 2014, may renew cov­er­age for pol­i­cy years begin­ning on or before Octo­ber 1, 2017. This date was pre­vi­ous­ly Octo­ber 1, 2016. Poli­cies renewed under this tran­si­tion relief will not be out of com­pli­ance with the mar­ket reforms. The poli­cies can­not extend past Decem­ber 31, 2017.