By Mag­gie Leyes
www.lifehappens.org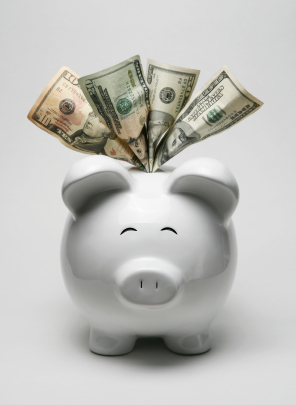 Many peo­ple make the assump­tion that life insur­ance is for mar­ried cou­ples and those with kids. While it is true that not all sin­gle peo­ple need life insur­ance, there are a num­ber of rea­sons when it can make (real­ly) good sense.
1. You have stu­dent loan debt. Many peo­ple assume that your debt dies with you, but that's not always the case. While the loans through the fed­er­al gov­ern­ment are dis­charged (aka for­giv­en) if you were to die, per­son­al loans that have a cosign­er are gen­er­al­ly not. That means if your par­ents, for exam­ple, co-signed your stu­dent loan through a bank, they would be respon­si­ble for pay­ing the rest of the loan if some­thing hap­pened to you. There are instances when the bank has called for the loan to be paid in full imme­di­ate­ly fol­low­ing a death. You don't want to leave your par­ents deal­ing with grief and loan payments.
2. You're liv­ing with your sig­nif­i­cant oth­er. When you're liv­ing togeth­er, a lot becomes shared finan­cial respon­si­bil­i­ty. Con­sid­er this exam­ple: You need both your incomes to meet the mort­gage or rent where you're liv­ing. Have you thought about what hap­pens if one of you dies pre­ma­ture­ly? Would the oth­er part­ner have to sell up? Find a new place to live imme­di­ate­ly? And this is just one exam­ple of many shared finan­cial respon­si­bil­i­ties cou­ple have. Ade­quate life insur­ance is an easy answer to those questions.
3. You plan on hav­ing kids … some­day. It may not be now, but when kids do come, so do the expens­es and bills. Accord­ing the USDA, it costs $245,340 to raise a child to age 18, and that's with­out fac­tor­ing in the cost of col­lege. Get­ting life insur­ance in place now means you have cov­er­age in place for when you do have a child. Plus, you pro­tect your insur­a­bil­i­ty for the future. … and that leads us to the next reason.
4. You're young and healthy. Age and health are two major dri­vers of how much you'll be pay­ing for life insur­ance. Why not lock in a low price if you have both of those work­ing for you? Did you know that a health 30-year-old can get a 20-year $250,000 term life insur­ance pol­i­cy for about $13 a month? Doable, right? Don't wait until a health issue or age puts life insur­ance out of your reach.
5. You know you'll be tak­ing care of fam­i­ly mem­bers in the future. This may mean aging par­ents or per­haps you have a spe­cial-needs sib­ling that you help care for and sup­port finan­cial­ly. What would hap­pen to them if some­thing hap­pened to you and your sup­port dis­ap­peared? Life insur­ance can ensure that there is mon­ey in place to fund those needs into the future. This is where it might be wise to con­sid­er a per­ma­nent life insur­ance pol­i­cy (one that's there for your life­time, as long as you pay your premiums).
6. It will pay for your funer­al. No one likes to think about such things, but the truth is if you die, some­one will have to pay for your funer­al. You wouldn't want to leave your par­ents, part­ner or oth­er fam­i­ly mem­bers strug­gling with grief as well as pay­ing for a funer­al and bur­ial, which can cost an aver­age of $7,100.