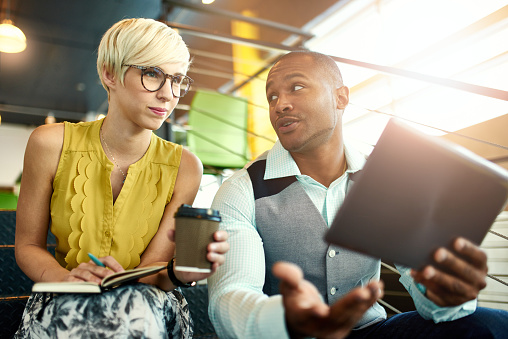 Let's face it. Most peo­ple put off buy­ing life insur­ance for any num­ber of reasons—if they even under­stand it Take a look at this list—do any of them sound like you?
1. It's too expen­sive. In the ever-bur­geon­ing bud­get of a young fam­i­ly, things like day care and car pay­ments and pos­si­bly stu­dent loans eat up a good chunk of the mon­ey each month, and a lot of peo­ple think that life insur­ance is just out­side those "neces­si­ties" when money's tight. But two things: life insur­ance is often not near­ly as expen­sive as you might think, espe­cial­ly when you can get a good pol­i­cy for less than the cost of a dai­ly cup of cof­fee at the local café, and well, if money's tight now, what if some­thing hap­pens to you?
2. That's that stuff for babies and old peo­ple, right? Peo­ple of a cer­tain age remem­ber Ed McMa­hon telling them their grand­par­ents couldn't be turned down for any rea­son and fig­ure that's the tar­get demo­graph­ic for life insur­ance. Or, you might have been offered a small per­ma­nent insur­ance pol­i­cy for your new­born, attrac­tive­ly pre­sent­ed with a cheru­bic infant on the enve­lope. The truth of the mat­ter is that these are very spe­cif­ic insur­ance products—just as there are many insur­ance prod­ucts for adults in their work­ing years.
3. I'm strong and healthy! You eat right, you stay active, and every­one admires how ground­ed and cen­tered you are. You passed your last phys­i­cal with fly­ing col­ors! That's GREAT! But you're nei­ther immor­tal nor inde­struc­tible. It's not even that some­thing could hap­pen to you – though it could – so much as when you're at your strongest and health­i­est, there's no bet­ter time to get a pol­i­cy to pro­tect your loved ones. If you fall seri­ous­ly ill or suf­fer sig­nif­i­cant injury lat­er, it will make it tougher to get that kind of pol­i­cy, if any at all.
4. I have life insur­ance through my job. Many peo­ple are offered life insur­ance as part of their employ­ee ben­e­fit cov­er­age –and often, it's the first time they encounter life insur­ance and have no idea that a $50,000 pol­i­cy, or one or two times their salary, isn't as much as they think it is. It sounds like a lot of mon­ey, until you fig­ure that it has to cov­er some or all the expens­es for your loved ones in your absence. Plus, if you leave the job, it's typ­i­cal­ly the type of insur­ance that doesn't "move on" with you.
5. I don't have kids. Sure, kids are a big rea­son why some peo­ple get life insur­ance. But that's not the only lit­mus for need­ing pro­tec­tion. If there is any­one in your life who would suf­fer finan­cial­ly from your loss—your spouse or live-in part­ner, a sib­ling, even your parents—a life insur­ance pol­i­cy goes a long way in mak­ing sure everyone's still OK even if some­thing hap­pens to you.
6. Life insurance—it's on my list … even­tu­al­ly. There's no dead­line on life insur­ance, no man­date from the gov­ern­ment on pur­chas­ing it. Your par­ents may have nev­er talked to you about its impor­tance, and it's cer­tain­ly not the most invig­o­rat­ing top­ic for con­ver­sa­tion. But don't let your "even­tu­al­ly" turn into your loved ones' "if only."
If any of this sounds daunt­ing, just know that you can talk to an agent—at no cost. They will help you fig­ure out how much you may need, and also find a pol­i­cy that fits into your bud­get. If you don't have an agent, you can use this Agent Loca­tor to find one in your area.
By Helen Mosher
Orig­i­nal­ly post­ed by www.LifeHappens.org