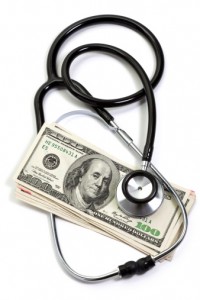 Many peo­ple in their 40s are fac­ing an uncom­fort­able fact: They sim­ply aren't where they'd hoped to be finan­cial­ly. For­tu­nate­ly, all their life expe­ri­ence can help cor­rect for past mistakes.
"There's a dif­fer­ent trig­ger moment for every­body," says Jay Howard, finan­cial advi­sor and part­ner at MHD Finan­cial in San Anto­nio, Texas. "But regard­less of when it comes, peo­ple find them­selves look­ing down the bar­rel of a gun as they con­sid­er retirement."
One chal­lenge is that it's impos­si­ble to advise 40-some­things based on tidy "life stage" demo­graph­ics. Some are just start­ing fam­i­lies, while oth­ers are send­ing off­spring to col­lege. They're mar­ried, sin­gle, divorced, and just about every­thing in between.
But for those still grap­pling with finan­cial insta­bil­i­ty, these four prin­ci­ples can help in mov­ing for­ward with confidence:
1. Acknowl­edge what you've done right.
It could be one great deci­sion sand­wiched in between some fails, or just a sin­gle good habit that can mit­i­gate the impact of a host of wrongs.
Take the exam­ple of Kiera Star­board, a 46-year-old con­troller at a San Diego soft­ware firm. A mom to two adult sons and a teenage step­son, she always made hav­ing suf­fi­cient life insurance—both term and permanent—a pri­or­i­ty, the result of her pre­vi­ous train­ing as a finan­cial advi­sor. "Even if it was tight, I made the pay­ments," she says. "It was a pri­or­i­ty for my family's sake, and for my own peace of mind."
Unlike the 40% of Amer­i­cans who have no life insur­ance, Star­board was pro­tect­ed when the unthink­able hap­pened last August. Less than two years into her mar­riage, her hus­band, Steve, was killed while rid­ing his motor­cy­cle to work—one month after they pur­chased a small, addi­tion­al life insur­ance pol­i­cy to sup­ple­ment his employ­er coverage.
"To have had to deal with finan­cial stress on top of every­thing else, it would have been unbear­able, inca­pac­i­tat­ing," says Star­board. "My step­son and I are cer­tain­ly in a much bet­ter posi­tion today than we would have been, had Steve and I not fol­lowed the advice I used to give to others."
2. Take action to shore up the decades ahead.
For many, the hard­est part can be learn­ing to put your own long-term future first—sometimes for the first time in your life.
"I see peo­ple focus­ing on their kids' col­lege sav­ings, and not enough on retire­ment or an emer­gency fund for them­selves," says Star­board. Many advi­sors point out that kids can bor­row for col­lege if nec­es­sary, but no one can bor­row for retirement.
The most impor­tant step is clear, says Howard: "You must have a writ­ten finan­cial plan, peri­od. Because that plan will dic­tate what you must do to be suc­cess­ful for the entire­ly of your life.
"The finan­cial plan is your road map," he con­tin­ues. "In it will be your port­fo­lio require­ments, your sav­ings goals, and your insur­ance-relat­ed needs."
Final­ly, make sure your plan takes infla­tion into account, com­mon­ly esti­mat­ed at 3% a year. Says Howard, "Infla­tion is the silent assas­sin that eats away at your nest egg."
3. Apply the hard-fought wis­dom you've gained.
"Treat the num­bers deter­mined by your plan—such as month­ly savings—as bills that need to be paid," advis­es Howard. When mon­ey comes in, it's easy to start think­ing of a new kitchen or a trip to Tulum. "Just be patient and keep the bills paid."
Using that wis­dom also applies to the big stuff. As the execu­tor to her husband's estate, Star­board has held back mak­ing any major deci­sions. "In a pri­or loss, I com­mit­ted to real estate trans­ac­tions and oth­er things pre­ma­ture­ly. At the time, it real­ly felt like the right thing to do but my grief cloud­ed my per­cep­tion. I had a painful, expen­sive learn­ing lesson."
4. Focus on your shin­ing future—really.
For­ward think­ing is an essen­tial part of your finan­cial plan, says Howard. "Get help real­ly envi­sion­ing what kind of retire­ment you want. For each aspect, real­ly drill down. For instance, where do you want to live? Do you want to be near your grand­kids? Will you have the mon­ey to go see them? How often? It's not just finan­cial plan­ning, it's life planning."
If all that for­ward think­ing feels pre­sump­tu­ous, Howard recalls the emi­nent­ly quotable Yogi Berra, who once said, "If you don't know where you're going, you might not get there."
And final­ly, remem­ber the sim­ple refrain: it's nev­er too late.