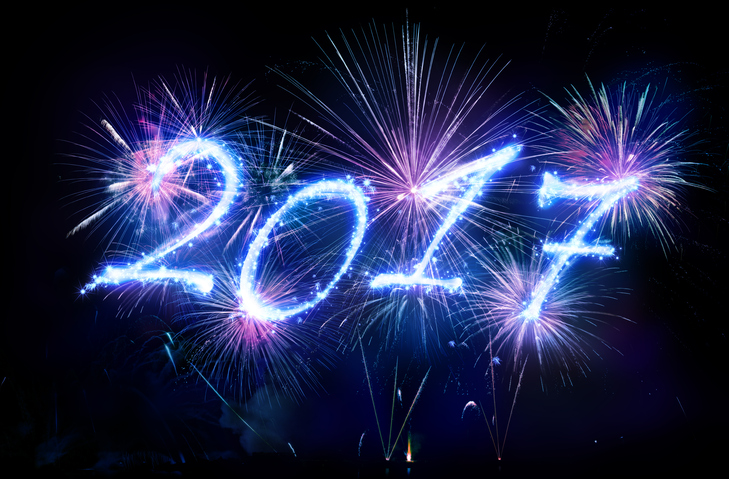 Employ­ers saw unprece­dent­ed changes to human resources man­age­ment in 2016, includ­ing Afford­able Care Act (ACA) com­pli­ance, new Fair Labor Stan­dards Act (FLSA) reg­u­la­tions, parental leave laws and a push for equal pay. With a new year and a new pres­i­dent tak­ing office, 2017 is sure to ush­er in some major changes and HR chal­lenges that could have sig­nif­i­cant impact on busi­ness­es large and small. Here are a few of the hot but­ton issues to keep on your radar and how to pre­pare for them:
Keep cur­rent on ACA changes
With Pres­i­dent-elect Trump tak­ing office, the ACA finds itself once again in the nation­al spot­light, this time stand­ing on more uncer­tain ground than ever before. Whether the ACA will be repealed ful­ly, par­tial­ly, or left as is, it's impor­tant for employ­ers to stay cur­rent on com­pli­ance to avoid penal­ties and fees. For more infor­ma­tion, seek out the help­ful ques­tions and answers on the ACA report­ing require­ments that the IRS pro­vides here.
Don't assume the law is barred
In Novem­ber 2016, a fed­er­al judge in Texas issued an injunc­tion block­ing the new over­time reg­u­la­tions slat­ed to go into effect the first of Decem­ber. This would have dou­bled the FLSA's salary thresh­old for exemp­tion from over­time pay. Despite the injunc­tion, many employ­ers have already adjust­ed work­ers' salaries or reclas­si­fied their employ­ees. While we wait to see what comes from the Depart­ment of Labor's appeal, it is a safe bet for employ­ers to leave their deci­sions in place, and not assume the law will be per­ma­nent­ly barred.
Make a good (and fair) recruit­ment process a priority
Find­ing the best employ­ees is one of the most crit­i­cal aspects to your busi­ness. 2016 saw big push­es with diver­si­ty ini­tia­tives and blind hir­ing, a prac­tice which means being hired with­out dis­clos­ing your name, edu­ca­tion­al back­ground or work expe­ri­ence to your future employ­er. While we expect these trends to car­ry over in 2017, we also pre­dict a renewed focus on improv­ing the over­all job can­di­date expe­ri­ence. A recent study found that 60 per­cent of job seek­ers have had at least one bad recruit­ment expe­ri­ence, and 72 per­cent of those report hav­ing shared their expe­ri­ence with a recruiter or career web­sites. In order to ensure that it's a pro­duc­tive expe­ri­ence for all, employ­ers should main­tain con­sis­tent com­mu­ni­ca­tions dur­ing the hir­ing process and be pre­pared to share tai­lored feed­back should the can­di­date request it.
Con­sid­er updat­ing your per­for­mance review process
We've all done them, and it's like­ly we've all dread­ed them at least once. One study found that a quar­ter of employ­ees sur­veyed found their annu­al per­for­mance reviews were inef­fec­tive and didn't actu­al­ly help their per­for­mance. 2016 saw plen­ty of con­ver­sa­tions about how to improve the out­dat­ed process and we expect this to con­tin­ue in 2017. One strat­e­gy that we see gain­ing pop­u­lar­i­ty in 2017 is build­ing out the review process to include bian­nu­al or even quar­ter­ly reviews. More fre­quent reviews may help build rap­port between man­agers and their employ­ees and encour­age all par­ties to stay on track with their goals and objec­tives for the year.
Focus on com­pa­ny cul­ture and brand
In line with recruit­ing and employ­ee feed­back strate­gies, employ­ee engage­ment con­tin­ues to be a hot but­ton issue. Retain­ing employ­ees is crit­i­cal to a busi­ness' suc­cess and the last year brought this to light—85% of exec­u­tives sur­veyed in the 2016 Deloitte Human Cap­i­tal Trends report ranked employ­ee engage­ment as a top pri­or­i­ty. We expect to see this trend car­ry over into 2017 with an added empha­sis on well­ness pro­grams and work-life bal­ance. As a company's brand and cul­ture becomes more crit­i­cal than ever, it's impor­tant to make con­cert­ed efforts to keep employ­ees hap­py, healthy, and engaged.
One of the many keys to a company's suc­cess is being aware of the con­stant­ly chang­ing work land­scape. As you enter 2017, keep these pre­dic­tions and actions in mind and we'll do our best to keep you up to date on the latest.
Orig­i­nal­ly pub­lished by ThinkHR — Read More