By Bill Olson
Chief Mar­ket­ing Offi­cer at Unit­ed Ben­e­fit Advisors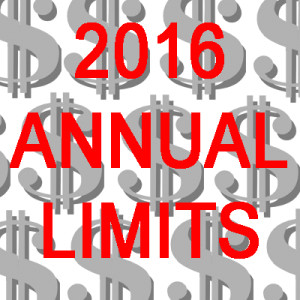 Many employ­ee ben­e­fit lim­its are auto­mat­i­cal­ly adjust­ed each year for infla­tion (this is often referred to as an "indexed" lim­it). UBA offers a quick ref­er­ence chart show­ing the 2016 cost of liv­ing adjust­ments for health and Sec­tion 125 plans, qual­i­fied plans, Social Security/Medicare with­hold­ing, com­pen­sa­tion amounts and more. This at-a-glance resource is a valu­able desk tool for employ­ers and HR practitioners.
Here's a snap­shot of the 2016 health plan lim­its; be sure to request the com­plete chart from a UBA Partner.