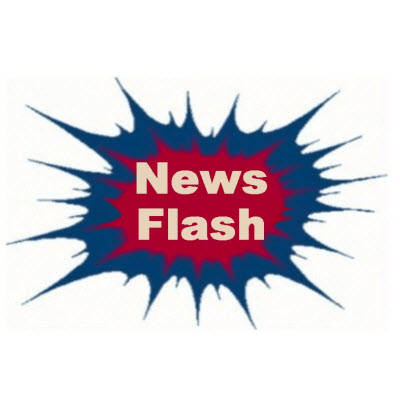 By Bill Olson
Chief Mar­ket­ing Offi­cer at Unit­ed Ben­e­fit Advisors
UBA's annu­al Health Plan Sur­vey, the largest of its kind, pro­vides data on 10,804 employ­ers spon­sor­ing 18,186 health plans. While the full find­ings will be released soon, pre­lim­i­nary data on aver­age health plan costs, pre­mi­ums, and con­tri­bu­tions is now available.
The aver­age annu­al health plan cost per employ­ee for all plans in 2015 is $9,736, a 2.4 per­cent increase from the pre­vi­ous year; employ­ees picked up $3,333 of that cost, while employ­ers cov­er­ing the bal­ance of $6,403.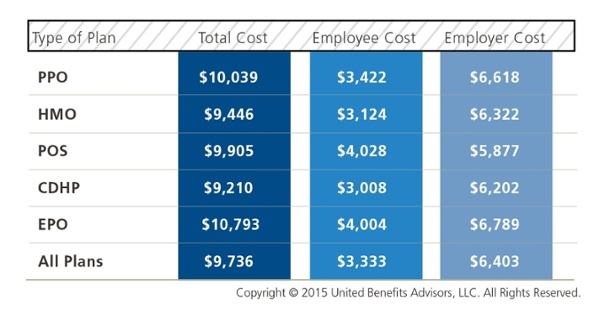 The aver­age pre­mi­um for all employ­er-spon­sored plans was $509 for sin­gle cov­er­age and $1,211 for fam­i­ly coverage.
20.6 per­cent of all plans required no employ­ee con­tri­bu­tion for sin­gle cov­er­age (a 5.1 per­cent decrease since 2014), and 7.3 per­cent required no con­tri­bu­tion for fam­i­ly cov­er­age (a 3.9 per­cent decrease since 2014).
For plans requir­ing con­tri­bu­tions, employ­ees con­tributed an aver­age of $140 for sin­gle cov­er­age and $540 for fam­i­ly cov­er­age, which is only a slight increase from 2014 results – 3.7 per­cent and 5.5 per­cent respectively.
Employ­er Coverage
Among all employ­ers sur­veyed, more than half (53.7 per­cent) offer only one health plan choice to employ­ees, with 28.7 per­cent offer­ing two choic­es. As far as plan choic­es, pre­ferred provider orga­ni­za­tions (PPOs) con­tin­ue to dom­i­nate the mar­ket (46.8 per­cent of plans offered and 54.8 per­cent of employ­ees enrolled), and health main­te­nance orga­ni­za­tion (HMO) plans con­tin­ue to decrease, as they've done since 2012 when they account­ed for 19.1 per­cent of the mar­ket but now account for only 17.3 per­cent. Con­sumer-direct­ed health plans (CDH­Ps) con­tin­ue to show the great­est increase in growth, up 10 per­cent from 2012 through 2015.
Most employ­ers (72.5 per­cent) define full time work as 30 hours per week, and 7.6 per­cent define it as 40 hours per week. Only 9.9 per­cent of employ­ers require few­er than 30 hours per week.
Read UBA's full press release announc­ing the ini­tial find­ings.
Pre-order a copy of the 2015 UBA Health Plan Sur­vey Exec­u­tive Sum­ma­ry which will be pub­lished soon with com­pre­hen­sive data.