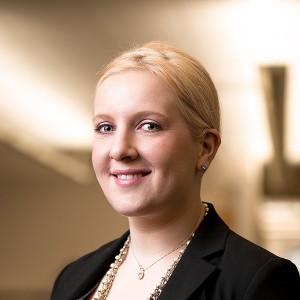 Mariah Shields
PRESIDENT
100 SONOMA PEOPLE WHO CARE
WWW.100SONOMA.ORG
Notable Quote: I am extremely proud to have co-founded 100 Sonoma People Who care, 100Sonoma.org. Without grass roots board, we have engaged well over 500 community members and raised over $50,000 that has gone directly into local nonprofit organizations
Other things about me…
What is your biggest challenge today?
I am an extroverted introvert. Sales is a challenge, I love working with people, but asking for new introductions is a challenge for me and something I have to prepare for every day.
How do you think the role of the board member will change in the next five years?
I think board members are already becoming less "people who know people with money" and more about "partners that can help inspire staff, create new ideas for growth and impact, and build new opportunities for all types of community members to get involved (regardless of what they can donate) so we can all make a bigger impact together."
Words your family or friends might us to describe you
Tenacious, a fighter, an advocate, a pain in the butt (mostly in a good way).
Quick Takes
• Stress Relievers
Trying to kick my husband's butt in tennis. It doesn't happen often, but when it does I feel great!
• Social media you most use
Right now, Pinterest. It is helping inspire my slow but steady garden renovations.
• Buzz word from your industry you hate the most
ONLINE…anything benefits related. You can't take the human out of health insurance.
Read Mariah Shields' full profile online at nbbj.news/nonprofits2018