Mariah Shields | Non-Profit Leadership Awards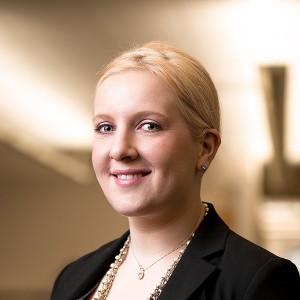 Mariah Shields
PRESIDENT
100 SONOMA PEOPLE WHO CARE
WWW.100SONOMA.ORG
Notable Quote: I am extreme­ly proud to have co-found­ed 100 Sono­ma Peo­ple Who care, 100Sonoma.org. With­out grass roots board, we have engaged well over 500 com­mu­ni­ty mem­bers and raised over $50,000 that has gone direct­ly into local non­prof­it organizations
Other things about me…
What is your biggest chal­lenge today?
I am an extro­vert­ed intro­vert. Sales is a chal­lenge, I love work­ing with peo­ple, but ask­ing for new intro­duc­tions is a chal­lenge for me and some­thing I have to pre­pare for every day.
How do you think the role of the board mem­ber will change in the next five years?
I think board mem­bers are already becom­ing less "peo­ple who know peo­ple with mon­ey" and more about "part­ners that can help inspire staff, cre­ate new ideas for growth and impact, and build new oppor­tu­ni­ties for all types of com­mu­ni­ty mem­bers to get involved (regard­less of what they can donate) so we can all make a big­ger impact together."
Words your fam­i­ly or friends might us to describe you
Tena­cious, a fight­er, an advo­cate, a pain in the butt (most­ly in a good way).
Quick Takes
• Stress Relievers
Try­ing to kick my husband's butt in ten­nis. It doesn't hap­pen often, but when it does I feel great!
• Social media you most use
Right now, Pin­ter­est. It is help­ing inspire my slow but steady gar­den renovations.
• Buzz word from your indus­try you hate the most
ONLINE…anything ben­e­fits relat­ed. You can't take the human out of health insurance.
Read Mari­ah Shields' full pro­file online at nbbj.news/nonprofits2018