Arrow employ­ees are pro­vid­ed with the oppor­tu­ni­ty to have paid Vol­un­teer Time Off to sup­port local orga­ni­za­tions through group vol­un­teer days or through indi­vid­u­al­ly sched­uled vol­un­teer activities.
Ceres Com­mu­ni­ty Project
Arrow Employ­ees clean­ing the kitchen at Ceres Com­mu­ni­ty Project. Ceres serves Marin and Sono­ma coun­ties in its mis­sion to cre­ate and deliv­er nour­ish­ing meals to the crit­i­cal­ly ill and empow­er teens by teach­ing them food prepa­ra­tion skills.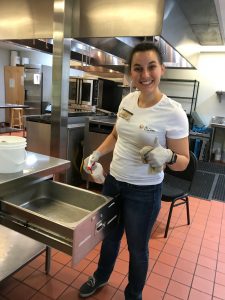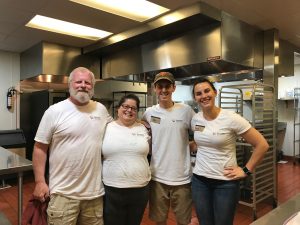 Petaluma Boun­ty Farm
Sow­ing the seeds and reap­ing the fruits at Petaluma Boun­ty Farm. Petaluma Boun­ty con­tributes to our com­mu­ni­ty by pro­vid­ing healthy, afford­able food to every­one and pro­mot­ing val­ues of col­lab­o­ra­tion and education.