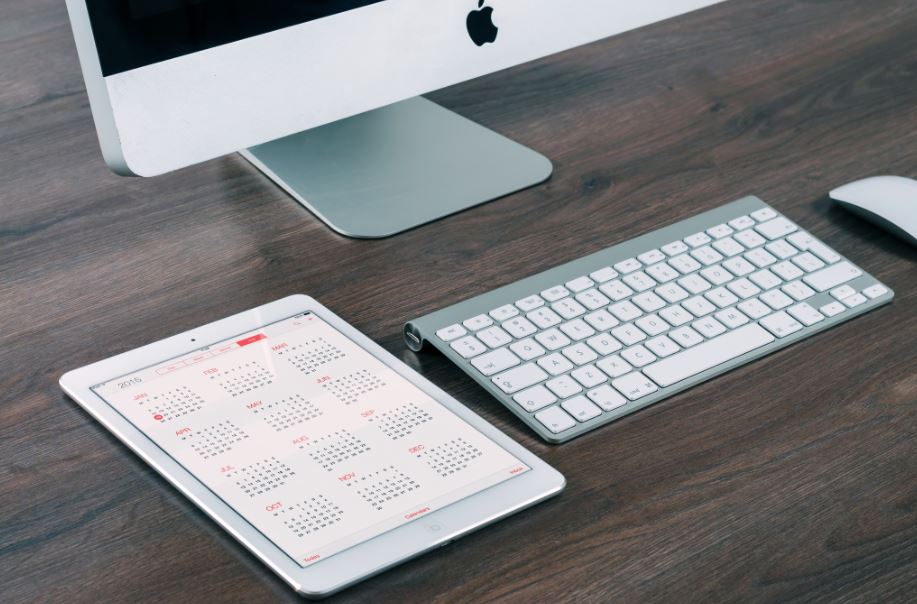 As an increas­ing num­ber of Baby Boomers retire and leave the work­force, mil­len­ni­als are posi­tioned to take on more lead­er­ship roles in the busi­ness world. Mil­len­ni­als bring with them a unique and evolv­ing knowl­edge of tech­nol­o­gy and inno­v­a­tive HR prac­tices that dif­fer great­ly from their Baby Boomer pre­de­ces­sors. As man­age­r­i­al roles are trans­ferred from the Baby Boomer gen­er­a­tion to mil­len­ni­als, for­ward-think­ing busi­ness­es will cre­ate plans that adapt to the inno­v­a­tive process­es and prac­tices mil­len­ni­als bring to the table. Worth­while risks and changes must be made to ensure com­pa­nies keep up with their rapid­ly evolv­ing com­peti­tors. To suc­cess­ful­ly tran­si­tion mil­len­ni­als into top man­age­ment posi­tions, here are a few fac­tors com­pa­nies should keep in mind.
Mil­len­ni­als are technology-driven.

75% of mil­len­ni­als believe that tech­nol­o­gy helps them oper­ate more effi­cient­ly in the work­place. Mil­len­ni­als are the first gen­er­a­tion to tru­ly incor­po­rate tech­nol­o­gy as an imper­a­tive tool for max­i­mum effi­cien­cy. Mil­len­ni­als look for effi­cien­cy, dig­i­tal com­mu­ni­ca­tion, and mobil­i­ty found­ed in tech­nol­o­gy in the work­place, and use of tech­nol­o­gy helps facil­i­tate inno­va­tion, engage­ment and clar­i­ty. Baby Boomers in man­age­ment who are get­ting ready to hand over the reins to their younger coun­ter­parts can facil­i­tate a smooth oper­a­tional tran­si­tion by embrac­ing new sys­tems and process­es led by technology.
Effi­cien­cy is key.

Mil­len­ni­als have grown up in a fast-paced cul­ture where new tech­nolo­gies are con­stant­ly being devel­oped, and because of this they find it nat­ur­al to lean on tech­nol­o­gy to effi­cient­ly tack­le dai­ly work tasks. As opposed to pre­vi­ous gen­er­a­tions, mil­len­ni­als are used to instant grat­i­fi­ca­tion and desire work to be com­plet­ed in the most prac­ti­cal and time­ly man­ner. One exam­ple of state-of-the-art tech­nol­o­gy is auto­mat­ed task man­age­ment sys­tems which allow you to com­plete work ahead of time. For exam­ple, social media sched­ul­ing plat­forms like Hoot­suite allow you to sched­ule posts ahead of time and select when you want them to post auto­mat­i­cal­ly. The automa­tion process cre­ates a more effi­cient way to com­plete time-con­sum­ing, yet sim­ple tasks. Anoth­er task man­age­ment tool is Asana. Asana pro­vides a sin­gle out­let for com­pa­nies to man­age projects, assign tasks and track progress, all through one sys­tem. Asana ensures a safe and orga­nized por­tal for your com­pa­ny to com­plete tasks in the most prac­ti­cal man­ner. Invest time in research­ing tech­no­log­i­cal tools your mil­len­ni­al employ­ees find help­ful in their day-to-day work, and start imple­ment­ing them now.
Dig­i­tal com­mu­ni­ca­tion is here to stay.

Com­mu­ni­ca­tion is vital to facil­i­tat­ing an engaged com­pa­ny cul­ture. Being able to com­mu­ni­cate well with not only clients, but with employ­ees, is cru­cial. Mil­len­ni­als have grown up uti­liz­ing tech­nol­o­gy as a main form of com­mu­ni­ca­tion, and they have mas­tered the art of mak­ing it work for them in the office as well. The mass amount of infor­ma­tion that must be learned when imple­ment­ing a new tech­nol­o­gy com­pa­ny-wide can be over­whelm­ing, and keep­ing track of rel­e­vant news with­in your com­pa­ny can be dif­fi­cult. To cre­ate an orga­nized and effec­tive inter­nal com­mu­ni­ca­tion strat­e­gy many com­pa­nies are turn­ing to social intranet soft­ware. This type of soft­ware cre­ates a por­tal that keeps all of the company's inter­nal infor­ma­tion in one place mak­ing mass com­mu­ni­ca­tions eas­i­er to stream­line. Dig­i­tal com­mu­ni­ca­tion fos­ters more effi­cient and time­ly trans­fer of infor­ma­tion and prob­lem solv­ing. The impact of incor­po­rat­ing dig­i­tal tech­nol­o­gy reach­es beyond the office and can even help you pre­pare your employ­ees to be social media advo­cates for your brand in their off time.
Mobil­i­ty is the new norm.
One of the most attrac­tive assets of tech­nol­o­gy is mobil­i­ty. Tech­nol­o­gy has com­plete­ly dis­rupt­ed the work­place by allow­ing employ­ees to work any­where at any time. Employ­ees no longer have to com­plete their typ­i­cal work­day in the office. Work­ing from home or remote loca­tions pro­vides room for great work/life bal­ance and cre­ative inspi­ra­tion. A prime exam­ple of an effec­tive tech­nol­o­gy when it comes to remote work and flex­i­ble hours is video con­fer­enc­ing through apps like Skype or Face­Time. By incor­po­rat­ing video con­fer­enc­ing, com­pa­nies can eas­i­ly expand their client base coun­try wide and even inter­na­tion­al­ly, at a much more cost effec­tive price.
As mil­len­ni­als con­tin­ue to take over the work­force and we see more inno­va­tions and improve­ments made to cur­rent tech­nol­o­gy, be sure your com­pa­ny stays up to date on the lat­est trends. Ensur­ing your employ­ees are engaged with and flu­ent in tech­nolo­gies that are being glob­al­ly imple­ment­ed is vital to your company's suc­cess in this dig­i­tal age.
By Nicole Federico