Many employ­ers look at employ­ee ben­e­fits as a com­mod­i­ty, bid­ding out their plans annu­al­ly — and who can blame them? Ris­ing health care costs cou­pled with a chal­leng­ing eco­nom­ic envi­ron­ment have forced many human resources deci­sion-mak­ers to focus heav­i­ly on cost.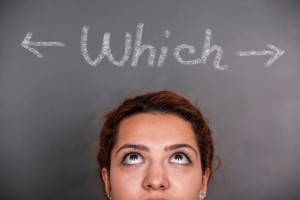 Orga­ni­za­tions of all sizes strug­gle to find a bal­ance between cost con­sid­er­a­tions and a strat­e­gy-based approach to ben­e­fit plan­ning. Cre­at­ing a com­pet­i­tive ben­e­fit plan, though, can direct­ly affect employ­ee acqui­si­tion, reten­tion, pro­duc­tiv­i­ty and train­ing, all of which sig­nif­i­cant­ly impact employ­er costs.
When choos­ing group health insur­ance, com­pa­nies often go about it in one of two ways: The Request for Pro­pos­al (RFP) approach or the Two Step Process.
The RFP Approach
In the past, a com­pa­ny would put out an RFP to many bro­ker­age firms. Each bro­ker would take that infor­ma­tion and send out quote requests to var­i­ous car­ri­ers. Bro­kers would then return with a list of poten­tial options for the com­pa­ny that sent out the RFP.
There are sev­er­al pit­falls that can occur with this type of selec­tion process.
One con­cern with the RFP process is that the infor­ma­tion used for this often lacks depth and only includes cen­sus, claim, and plan cost infor­ma­tion. There is a shift of focus from your "total cost of risk" to your pre­mi­um. A pre­mi­um is a small por­tion of a company's total risk. A pre­mi­um does not take into account your company's human resources depart­ment and how the dif­fer­ent ben­e­fits will affect staff. After all, most com­pa­nies will agree that their biggest assets go home at night.
Just focus­ing on the pre­mi­um increas­es cre­ates the poten­tial of cov­er­age defi­cien­cies. It can actu­al­ly have a detri­men­tal effect on your com­pa­ny's abil­i­ty to secure the best rates from a car­ri­er. When an insur­er receives mul­ti­ple quote requests for the same com­pa­ny, it can cre­ate the appear­ance that the busi­ness is being "shopped." Because of this, the will­ing­ness to work hard or nego­ti­ate on the quote may dimin­ish. In addi­tion, and per­haps more impor­tant­ly once an insur­er has estab­lished a rate for a giv­en census/claim/plan/cost infor­ma­tion set, each bro­ker will receive the same quote, negat­ing the poten­tial ben­e­fit an employ­er was attempt­ing to achieve by send­ing mul­ti­ple bro­kers into the mar­ket. It actu­al­ly lim­its the nego­ti­a­tion pow­er of your advocate/broker.
It is pos­si­ble to mit­i­gate this appear­ance of shop­ping around by assign­ing each bro­ker to a spe­cif­ic mar­ket seg­ment or set of car­ri­ers. How­ev­er, this is also not with­out risk. The like­li­hood of match­ing the bro­kers and car­ri­ers based on who has the best rela­tion­ships with which car­ri­er is high­ly unlike­ly. This puts the bro­ker at a dis­ad­van­tage by lim­it­ing the full range of their con­tacts, and puts your com­pa­ny at a dis­ad­van­tage by not allow­ing the bro­kers to lever­age the more aggres­sive quotes against one another.
The Two Step Process
I sug­gest that the ide­al process for ben­e­fit advi­sor selec­tion is only two steps. One, choose your advi­sor. Two, with the help of your advi­sor, select the car­ri­er and ben­e­fits plan that pro­vides you with the great­est val­ue and return on your investment.
The best way to go about this selec­tion process is through a struc­tured eval­u­a­tion of the two indi­vid­ual pieces. First, you want to eval­u­ate what the advi­sor can bring to you.
There are sev­er­al things to looks for:
Fol­low through and accountability
Qual­i­ty and depth of sup­port personnel
Qual­i­ty of service
Abil­i­ty to com­mu­ni­cate clear­ly and concisely
Scope of sup­port ser­vices and solu­tions (e.g., tech­nol­o­gy, HR, compliance)
Pro­gram design and innovation
Mar­ket knowl­edge and relationships
In a sep­a­rate eval­u­a­tion, you want to look at the car­ri­ers. They can be eval­u­at­ed on a num­ber of cri­te­ria as well.
Finan­cial strength and stability
Cov­er­age terms and conditions
Provider net­works
Costs
Cus­tomer ser­vice capabilities
Avail­able tools and resources to sup­port employ­ee com­mu­ni­ca­tion, edu­ca­tion, and engagement
Knowl­edge of the buyer's indus­try and business
To learn more about choos­ing the right ben­e­fit advi­sor, down­load the brochure "A ben­e­fit bro­ker pre­pares cost esti­mates. Your ben­e­fit advi­sor per­forms cost management."