By Michael A. Fleck, Vice Pres­i­dent, Cor­po­rate Devel­op­ment, for Han­na Glob­al Solu­tions, A UBA Part­ner Firm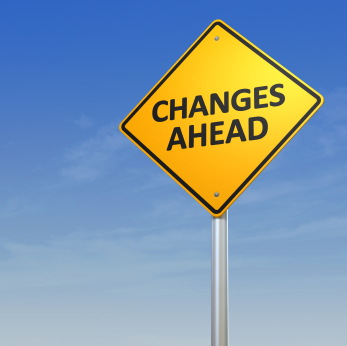 The hype about how pri­vate exchanges will rev­o­lu­tion­ize the suc­cess­ful deliv­ery of employ­ee ben­e­fits has qui­et­ed as the pre­dict­ed "explo­sive growth" has slowed con­sid­er­ably. As I've long thought, instead of a rev­o­lu­tion, a qui­et evo­lu­tion­ary process is tak­ing place.
As with many of the pre­vi­ous attempts to "rein­vent an indus­try" – think Web­Van and Pets.com – there is a grow­ing recog­ni­tion of the need to insert non-tech wis­dom, sound process­es and actu­al live human beings into the pri­vate exchange concept.
In learn­ing how to con­nect wis­dom to tech­nol­o­gy, the devel­op­ers of suc­cess­ful exchanges are learn­ing that seam­less, flaw­less and ful­ly-mobile tech­nol­o­gy is only the cost of entry. Like ante­ing up in pok­er, tech­nol­o­gy gets you into the game, but doesn't ensure you win the hand. More sig­nif­i­cant­ly, the evo­lu­tion of what is rec­og­nized as the most effec­tive approach is shift­ing toward what we've termed "open archi­tec­ture plat­forms." And, the "open" in open archi­tec­ture doesn't just describe the platform's tech­nol­o­gy; it also includes how employ­ers, their advi­sors, employ­ees and the exchange design­ers are actu­al­ly using this technology.
Before I go any fur­ther, full dis­clo­sure and a lit­tle his­to­ry is in order.
First, the dis­clo­sure. I work for an employ­ee ben­e­fits agency that is also a hi-tech com­pa­ny and a Part­ner Firm in Unit­ed Ben­e­fit Advi­sors (UBA). Our Firm cre­at­ed and man­ages Ben­e­fits Pass­port, UBA's pri­vate exchange.
That means I am an employ­ee ben­e­fits advi­sor who believes in tech­nol­o­gy and the col­lec­tive wis­dom of a large group of inde­pen­dent advi­sors, their clients and their strate­gic partners.
Next, the his­to­ry. My per­son­al expe­ri­ence goes back to what I count as one of the very first pri­vate exchanges in the world. It was start­ed in 1998 by five Cal­i­for­nia bro­ker­ages and called Ben­e­fit­sAl­liance. Some of you may remem­ber it. Ben­e­fit­sAl­liance had all the key fea­tures of a pri­vate exchange – defined con­tri­bu­tion, mul­ti­ple car­ri­ers, mul­ti­ple options and an online tool for select­ing and enrolling in ben­e­fits. As a prin­ci­pal of one of the five firms, I was a front row wit­ness to a promised rev­o­lu­tion that even­tu­al­ly end­ed in a whimper.
At the start, the promise of cost con­tain­ment and improved choice at the employ­ee lev­el was cred­i­ble and tem­porar­i­ly real­ized. But, as some of the par­tic­i­pat­ing orga­ni­za­tions grew and their expe­ri­ence became cred­i­ble, they moved out of the exchange and went to the mar­ket direct­ly. This left the small­er employ­ers, who gen­er­al­ly had a poor­er qual­i­ty of expe­ri­ence, as the major­i­ty of par­tic­i­pants in the exchange. Nat­u­ral­ly, the risk in the pool increased and even­tu­al­ly the cost to par­tic­i­pate sur­passed what many of the indi­vid­ual small mem­bers could get on their own. This wasn't the only chal­lenge, but among the few that sig­naled the decline of the effort.
Five years after set­ting out on what, in hind­sight, was a per­fect raw mar­ket exper­i­ment, the five bro­ker­ages sold what was left of the book of busi­ness to a large MGA, who refo­cused on the small mar­ket and rolled it into their mar­ket offer­ing as a part of Cal­i­for­nia Choice. It still exists today.
So am I say­ing pri­vate exchanges don't work? Not even close. I'm say­ing they are one of the tools avail­able, not nec­es­sar­i­ly THE tool. So, back to the future: as we come to the end of anoth­er hype-cycle, one that began around 2011, it is clear the pre­dic­tions of pri­vate exchange par­tic­i­pa­tion were beyond ambi­tious, with only the low­est being remote­ly accu­rate. Most opti­mistic were the design­ers of the exchanges who sug­gest­ed every­one would be on one by 2016.
Per­haps we're lazy, or just over­ly opti­mistic, but it seems to be in our nature to be always look­ing for a pill to take care of every­thing. But, as I learned back in the ear­ly years of this cen­tu­ry, there are no sil­ver bul­lets, no mag­ic black box­es, and pulling rab­bits out of hats is only an illu­sion. I know I've mixed three metaphors, but I'm hop­ing my redun­dan­cy dri­ves home the point that there are no quick fix­es; no one-size-fits-all solutions.
What's left is an age-old truth; we must do the work to design, man­age and sus­tain a suc­cess­ful ben­e­fits pro­gram. And, we must be will­ing to do more work as con­di­tions change.
So, what does open archi­tec­ture mean in the evo­lu­tion of pri­vate exchanges? First, it means rec­og­niz­ing open­ness has two com­po­nents: the tech­nol­o­gy itself and how peo­ple use it.
Expe­ri­ence has proven the tech­nol­o­gy of an open archi­tec­ture exchange must be able to accom­mo­date many dif­fer­ent types of employ­ers, employ­ees, fund­ing mod­els, car­ri­ers, ser­vice providers and accom­mo­date any­time, any­where access. What was once thought to be an excep­tion­al lev­el of per­for­mance is now the price of entry.
What's real­ly new is an open atti­tude toward how peo­ple put the tech­nol­o­gy to use. This is not, and will nev­er be, a "set it and for­get it" marketplace.