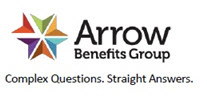 In an effort to nudge peo­ple into the ACA mod­el poli­cies, restric­tions are being pro­posed on short term poli­cies to both lim­it the length of cov­er­age to 90 days and pre­vent renew­al. The poli­cies don't nec­es­sar­i­ly meet all the stan­dards set under the Afford­able Care Act and, rather than let­ting con­sumers choose what they want and when they want it, anoth­er option is removed.
Deduc­tion Update – IRS releas­es the lat­est ver­sion of Pub­li­ca­tion 463
Trav­el, Enter­tain­ment, Gift and Car Expens­es – they are all in the newest pub­li­ca­tion. Yes, they change every year and notable changes are the rate of 57.5 cents per busi­ness mile and var­i­ous depre­ci­a­tion and fair mar­ket val­ue thresh­olds. Hap­py reading….