Bill Olson, Chief Marketing Officer at United Benefit Advisors
As the say­ing goes, an ounce of pre­ven­tion is worth a pound of cure, and that's def­i­nite­ly the case when it comes to a health plan audit by the U.S. Depart­ment of Labor (DOL). And pre­ven­tion is cer­tain­ly war­rant­ed, accord­ing to Jeff Had­den, Part­ner at LHD Ben­e­fit Advi­sors (a UBA Part­ner Firm), because it's not a mat­ter of "if" you're get­ting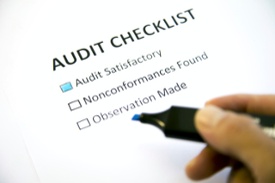 audit­ed, but "when" you get a let­ter from the DOL that your com­pa­ny is being audit­ed. Had­den said that 12 of their clients received DOL audits of their group health plans in the past 20 years. How­ev­er, out of those 12 audits, nine of those clients went through the audit process in just the pre­vi­ous two years. That's a sig­nif­i­cant increase and a har­bin­ger that more audits are like­ly to come from the DOL.
So what exact­ly is a DOL audit? Accord­ing to the DOL, the pur­pose of an audit is not to rehash past mis­takes but to look at past events with a view toward improv­ing future per­for­mance. Find­ings from an audit can be used as a basis for adjust­ing poli­cies, pri­or­i­ties, struc­ture or pro­ce­dures in order to make oper­a­tions as effi­cient, eco­nom­i­cal and effec­tive as possible.
What can trig­ger a DOL audit? Usu­al­ly it's one of two things — either a com­plaint, which leads to an inves­ti­ga­tion, or it's total­ly ran­dom. Regard­ing the for­mer, any audit is not lim­it­ed in scope to the area of the com­plaint. The audit may cov­er all aspects of plan admin­is­tra­tion, often going back sev­er­al years. Michael J. Cramer, JD, Com­pli­ance Offi­cer at Bene­flex Insur­ance Ser­vices (a UBA Part­ner Firm) empha­sizes that you should try to audit-proof your com­pa­ny as best as pos­si­ble in order to min­i­mize any issues when and if an audit does happen.
When­ev­er you do get that let­ter from the DOL inform­ing you that you've been select­ed to be audit­ed, the fol­low­ing steps should be taken:
Call the DOL phone num­ber. Call the DOL phone num­ber list­ed on the let­ter and request an exten­sion. If grant­ed, this addi­tion­al time is vital and should be used to your advan­tage to help prepare.
Get spe­cif­ic infor­ma­tion about the audit. Con­tact the audi­tor to ascer­tain spe­cif­ic infor­ma­tion about the audit 
he or she is going to per­form. An impor­tant ques­tion to ask is what the focus of the inves­ti­ga­tion will be.
Call your attor­ney and your broker.
As the like­li­hood of an audit from the U.S. Depart­ment of Labor increas­es, UBA is offer­ing new white paper that can help employ­ers prepare:
Learn how to audit-proof your company
Avoid the worst mis­take you can make
Con­duct a mock audit
Get an audi­tor out of your office as quick­ly as possible
Down­load "Don't Roll the Dice on Depart­ment of Labor Audits" today.
Top­ics: DOL, Depart­ment of Labor, white papers, Jeff Had­den, Michael Cramer, Audit