By Danielle Capilla
Chief Com­pli­ance Offi­cer at Unit­ed Ben­e­fit Advisors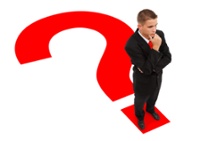 The long-stand­ing IRS FAQs relat­ed to report­ing under sec­tions 6055 and 6056 on require­ments pro­vid­ed by the Patient Pro­tec­tion and Afford­able Care Act (ACA) have been updat­ed to reflect new infor­ma­tion. Final instruc­tions for both the 1094‑B and 1095‑B and the 1094‑C and 1095‑C were released in Sep­tem­ber 2015, as were the final forms for 1094‑B, 1095‑B, 1094‑C, and 1095‑C. On Decem­ber 28, 2015, in Notice 2016-04, the IRS extend­ed the infor­ma­tion report­ing due dates for insur­ers, self-insur­ing employ­ers, oth­er health cov­er­age providers and applic­a­ble large employ­ers. The updat­ed FAQs take the infor­ma­tion from Notice 2016-04 into account.
The 6056 FAQ, which dis­cuss­es infor­ma­tion report­ing for applic­a­ble large employ­ers (ALEs), and the 6055 FAQ, which dis­cuss­es report­ing on min­i­mum essen­tial cov­er­age (MEC), clar­i­fy that the dead­lines for fix­ing mis­takes on forms has been extend­ed due to the over­all exten­sion for infor­ma­tion report­ing. For state­ments fur­nished to indi­vid­u­als under sec­tions 6055 and 6056, any fail­ures that report­ing enti­ties cor­rect by April 30 and Octo­ber 1, 2016, respec­tive­ly, will be sub­ject to reduced penalties.
The 6056 FAQ also clar­i­fied that an employ­er may only issue one 1095‑C per full-time employee.
UBA offers key resources to help employ­ers under­stand the report­ing pro­vi­sions con­tained in the IRS FAQs and notices:
Final Forms and Instruc­tions for Employ­er and Indi­vid­ual Shared Respon­si­bil­i­ty Report­ing Forms: Employ­ers with 50 or more full-time or full-time equiv­a­lent employ­ees and insur­ers are now required to report on the health cov­er­age they offer. This ACA Advi­sor has com­pre­hen­sive infor­ma­tion on what forms to use for employ­ees, fil­ing dates, respon­si­ble par­ties and forms to be sent to the IRS, includ­ing sam­ple situations.
Tem­plate Let­ter to Employ­ees about IRS Forms 1095‑B and 1095‑C: UBA has cre­at­ed a tem­plate let­ter that employ­ers may use to draft writ­ten com­mu­ni­ca­tion to employ­ees regard­ing what to expect in rela­tion to IRS Forms 1095‑B and 1095‑C, and what employ­ees should do with a form or forms they receive. The tem­plate is meant to be adjustable so employ­ers can add per­ti­nent addi­tion­al information.
IRS Pro­vides Major Delay in 6055 and 6056 Report­ing: This ACA Advi­sor explains the recent due date exten­sions, the exten­sion process and the impact on employees.