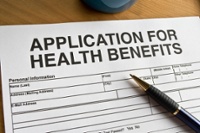 Instruc­tions for both the 1094‑B and 1095‑B and the 1094‑C and 1095‑C were released, as were the forms for 1094‑B, 1095‑B, 1094‑C, and 1095‑C.
Report­ing will be due ear­ly in 2018, based on cov­er­age in 2017. For cal­en­dar year 2017, Forms 1094‑C, 1095‑C, 1094‑B, and 1095‑B must be filed by Feb­ru­ary 28, 2018, or April 2, 2018, if fil­ing elec­tron­i­cal­ly. State­ments to employ­ees must be fur­nished by Jan­u­ary 31, 2018. In late 2016, a fil­ing dead­line was pro­vid­ed for forms due in ear­ly 2017, how­ev­er it is unknown if that exten­sion will be pro­vid­ed for forms due in ear­ly 2018. Until employ­ers are told oth­er­wise, they should plan on meet­ing the cur­rent deadlines.
All report­ing will be for the 2017 cal­en­dar year, even for non-cal­en­dar year plans.
The report­ing require­ments are in Sec­tions 6055 and 6056 of the ACA. The major report­ing require­ments are: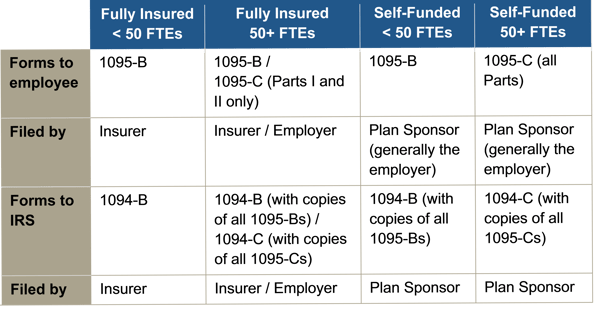 By Danielle Capilla
Orig­i­nal­ly post­ed by www.UBABenefits.com