By Danielle Capilla
Chief Com­pli­ance Offi­cer at Unit­ed Ben­e­fit Advisors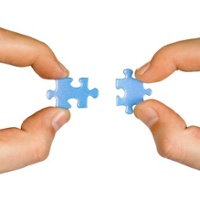 Data Match is a pro­gram coor­di­nat­ed by the Inter­nal Rev­enue Ser­vice (IRS), Cen­ters for Medicare & Med­ic­aid Ser­vices (CMS), and the Social Secu­ri­ty Admin­is­tra­tion (SSA) to iden­ti­fy Medicare ben­e­fi­cia­ries who received Medicare ben­e­fits with Medicare as the pri­ma­ry pay­er when Medicare should have been the sec­ondary pay­er. We recent­ly cov­ered back­ground on this pro­gram in a pre­vi­ous blog post­ing. Employ­ers are required to com­plete the Data Match report with­in 30 days of receipt of the Data Match Per­son­al Iden­ti­fi­ca­tion Num­ber (PIN), unless an exten­sion has been request­ed and approved. The let­ter directs employ­ers to the Data Match Secure Web­site, where the ques­tion­naire can be accessed after enter­ing the employ­er iden­ti­fi­ca­tion num­ber and PIN.
Two sub­mis­sion options are avail­able on the Secure Web site for Data Match ques­tion­naire respons­es: Direct Entry and Elec­tron­ic Media Ques­tion­naire (EMQ).
Direct Entry is an option designed for employ­ers with less than 50 work­ers. This option allows an employ­er to com­plete all Data Match ques­tion­naires direct­ly online with­out down­load­ing or upload­ing any files. The infor­ma­tion is val­i­dat­ed for accu­ra­cy and com­plete­ness as it is entered direct­ly online.
The EMQ pro­gram is designed to assist larg­er employ­ers with at least 50 work­ers. Employ­ers will down­load a file of the work­ers on the Secure Web site and then they will upload the data upon com­ple­tion of the questionnaire.
The Employ­er Vol­un­tary Data Shar­ing Agree­ment is an alter­na­tive way to sat­is­fy the data match require­ment. Under this agree­ment, an employ­er shares group health plan cov­er­age infor­ma­tion with CMS. In exchange, CMS agrees to pro­vide the employ­er with Medicare eli­gi­bil­i­ty infor­ma­tion for iden­ti­fied Medicare individuals.
The Data Match ques­tion­naire has four parts. UBA's com­pre­hen­sive Com­pli­ance Advi­sor, "IRS/SSA/CMS Data Match Guide on Instruc­tions from CMS" pro­vides detailed dia­grams to help you com­plete each part.