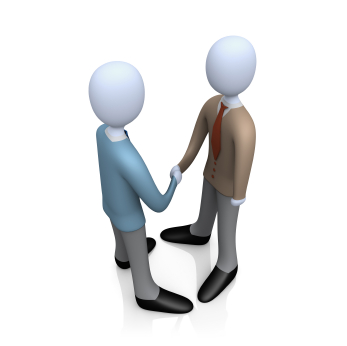 H3N2 influen­za virus­es led to record num­bers of deaths in the 2004, 2008, and 2013 flu sea­sons. Doc­tors are con­cerned because this type of virus appears to be dom­i­nat­ing the 2015 flu sea­son. Employ­ers should stress opti­mal health and hand-wash­ing behav­iors in their work­places to avoid the threat of flu and keep their work­places healthy and germ-free.
The Unit­ed States Cen­ters for Dis­ease Con­trol (CDC) reports a major­i­ty of cas­es so far this flu sea­son are H3N2 virus­es. When these types of virus­es are the most preva­lent in a flu sea­son, the result is often more severe ill­ness with greater instances of hos­pi­tal­iza­tion and death. This year the CDC is find­ing that the flu vaccine's abil­i­ty to pro­tect against H3N2 virus­es is not as strong as was hoped when the vac­cine was being for­mu­lat­ed. This reduced pro­tec­tion is the result of muta­tion in about half of the H3N2 virus­es since the sea­son began. The CDC still rec­om­mends the vac­cine as vac­ci­nat­ed peo­ple will like­ly have a more mild ill­ness if they do become ill. This warn­ing will help employ­ers to see the need to aug­ment vac­ci­na­tion with oth­er pre­ven­tive health measures.
Effec­tive hand wash­ing is essen­tial to pre­vent the spread of infec­tious dis­ease. The bac­te­ria, virus­es, and oth­er microbes that spread infec­tion usu­al­ly are not vis­i­ble to the naked eye. Every­one should care about the spread of harm­ful organ­isms because every­one has the poten­tial to unknow­ing­ly spread them to a per­son with a com­pro­mised immune sys­tem. Exam­ples of those with com­pro­mised immune sys­tems include fam­i­ly mem­bers, par­tic­u­lar­ly chil­dren and the elder­ly, or co-work­ers cop­ing with ill­ness­es like can­cer, heart dis­ease, or diabetes.
Hands should be washed fre­quent­ly. You may be sur­prised to dis­cov­er how many times you inad­ver­tent­ly touch your face in the course of a day, which is often the method that intro­duces con­t­a­m­i­nates to our bod­ies through our eyes, nose, or mouth. At a min­i­mum, wash your hands sev­er­al times per day to lessen the risk of inad­ver­tent­ly spread­ing harm­ful organisms.
Wash hands both before, dur­ing, and after food prepa­ra­tion as well as before eat­ing, treat­ing a wound, or adjust­ing con­tact lens­es. Hands may need to be washed mul­ti­ple times dur­ing food prepa­ra­tion. For exam­ple, Sal­mo­nel­la is a bac­te­ria that can be found on raw meats and veg­eta­bles, and is a seri­ous con­cern in the Unit­ed States. Accord­ing to the CDC, each year over one mil­lion peo­ple acquire the ill­ness, lead­ing to 19,000 hos­pi­tal­iza­tions and 380 deaths. In addi­tion to cook­ing food prop­er­ly and clean­ing work sur­faces, Sal­mo­nel­la abate­ment requires hands to be cleaned before han­dling cooked meat or oth­er ingre­di­ents to pre­vent the trans­fer of organ­isms from raw items.
To min­i­mize the spread of res­pi­ra­to­ry infec­tions and diar­rheal ill­ness, wash hands after using the toi­let, cough­ing, blow­ing your nose, chang­ing a dia­per, or touch­ing garbage, soiled laun­dry, shoes, an ani­mal, or any­thing touched by an ani­mal. This pre­ven­tive step lessens the amount of germs trans­ferred to key boards, handrails, door knobs, or toys.
Soap and Water
Soap and clean run­ning water are two ele­ments of opti­mal hand wash­ing. The sur­fac­tants in soap lift soil and microor­gan­isms from the hands, enabling the run­ning water to car­ry the unde­sir­able ele­ments away with­out pos­ing the risk of recon­t­a­m­i­na­tion caused by stand­ing water. Water of cool or warm tem­per­a­ture works equal­ly well in remov­ing unde­sir­able organ­isms. Anoth­er help­ful part of the process is the mechan­i­cal action cre­at­ed when hands are scrubbed or rubbed togeth­er continuously.
Best prac­tice for hand wash­ing requires wet­ting the hands, turn­ing the water off to pre­vent waste, apply­ing soap, and spread­ing the soap across all sur­faces of your hands for 20 sec­onds, being sure to include fin­ger­nails, back of hands, and wrists. Impor­tant­ly, don't rush the hand-wash­ing process. Often par­ents will teach chil­dren to wash hands to the time it takes to sing the A‑B-C song or anoth­er jin­gle that reli­ably takes 20 sec­onds. After scrub­bing for 20 sec­onds, rinse hands thor­ough­ly under run­ning water. If the faucet is not oper­at­ed by a sen­sor, use a tow­el or your elbow to turn it off in a man­ner avoid­ing hand recon­t­a­m­i­na­tion. Final­ly, dry hands with a clean cloth, new dis­pos­able tow­el, or air blower.
Alco­hol as an Alternative
An alco­hol-based san­i­tiz­er can be an effec­tive alter­na­tive to soap and water where a sink or clean water is unavail­able. Exam­ples of loca­tions where san­i­tiz­er may be prac­ti­cal include con­fer­ence rooms, break rooms, recep­tion areas, or just out­side of restroom doors.
Accord­ing to the CDC, effec­tive use of water­less hand san­i­tiz­er requires an alco­hol-based solu­tion con­tain­ing at least 60 per­cent alco­hol. For hand san­i­tiz­ers to be effec­tive, it's impor­tant that enough solu­tion is used, that it stays on the skin and is not wiped or washed off pre­ma­ture­ly, and that the solu­tion is allowed to thor­ough­ly dry on the skin.
Sim­i­lar to the use of soap and water, mechan­i­cal action or fric­tion caused by scrub­bing or rub­bing hands togeth­er is essen­tial for water­less hand san­i­tiz­er to stop the spread of microor­gan­isms. Addi­tion­al­ly, the hands must be free of organ­ic mat­ter pri­or to apply­ing hand san­i­tiz­er. Using the appro­pri­ate amount of san­i­tiz­er requires plac­ing enough san­i­tiz­er to cov­er a dime in the palm of one hand. Hands must then be rubbed togeth­er in a man­ner that cov­ers all sur­faces, includ­ing the back of the hands, until they are dry.