By Danielle Capilla
Chief Com­pli­ance Offi­cer at Unit­ed Ben­e­fit Advisors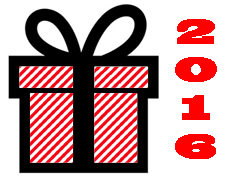 Pres­i­dent Oba­ma has signed the omnibus leg­is­la­tion that includes the Con­sol­i­dat­ed Appro­pri­a­tions Act for 2016 and a tax exten­ders pack­age. The agree­ment will keep the fed­er­al gov­ern­ment run­ning through Sep­tem­ber 2016. With­in the leg­is­la­tion is lan­guage that sig­nif­i­cant­ly impacts pro­vi­sions of the Patient Pro­tec­tion and Afford­able Care Act (ACA), large­ly through delays of upcom­ing taxes.
The most sig­nif­i­cant delay con­tained in the omnibus bill is a two-year delay on the "Cadil­lac tax" or the 40 per­cent excise tax on high-cost health insurance.
The Cadil­lac tax was set to go into effect on Jan­u­ary 1, 2018. That is now delayed until Jan­u­ary 1, 2020. If it goes into effect in 2020, it will now be tax deductible for employ­ers. Pre­vi­ous­ly the tax was non-deductible from fed­er­al income tax.
The excise tax is levied on each com­po­nent of a high cost insur­ance plan (health, HSA, den­tal, etc.) based on its share of the total aggre­gate val­ue. Insur­ers will pay the tax on insured plans, employ­ers will pay the tax on plans under which the employ­er makes health sav­ings account (HSA) or med­ical sav­ings account (MSA) con­tri­bu­tions, and the enti­ty or per­son admin­is­ter­ing the plan will pay the tax on self-insured plans.
The IRS had unof­fi­cial­ly indi­cat­ed that pro­posed reg­u­la­tions relat­ing to the Cadil­lac tax would be issued by April 2016, and the agency would not begin to work on pro­posed reg­u­la­tions for nondis­crim­i­na­tion rules for ful­ly insured plans until the Cadil­lac tax reg­u­la­tions were released. It is unclear how this delay will affect that timeline.
The omnibus bill also put a mora­to­ri­um on the Health Insur­ance Provider (HIP) Fee for 2017, which went into effect in 2013 and will return in 2018. The HIP fee impos­es an aggre­gate annu­al tax appor­tioned among health insur­ers of "Unit­ed States health risks" whose annu­al net pre­mi­ums writ­ten exceed $25 mil­lion based on rel­a­tive mar­ket share.
Insur­ers required to pay the tax are those pro­vid­ing health insur­ance dur­ing the cal­en­dar year in which the tax is due.
The annu­al tax bur­den shared by health insur­ers is:
$8 bil­lion in 2014
$11.3 bil­lion in 2015
$11.3 bil­lion in 2016
$13.9 bil­lion in 2017 (now in moratorium)
$14.3 bil­lion in 2018
After 2018 the applic­a­ble tax is indexed to the rate of pre­mi­um growth of the pri­or year's pre­mi­um, defined as "the applic­a­ble amount for the pre­ced­ing cal­en­dar year increased by the rate of pre­mi­um growth for such pre­ced­ing cal­en­dar year."
The omnibus bill also elim­i­nat­ed the med­ical device excise tax for 2016 and 2017. The tax impos­es a non-deductible tax on the sale of any tax­able med­ical device sold by the man­u­fac­tur­er, pro­duc­er or importer of the device (accord­ing to mar­ket share) in the amount of 2.3 per­cent of the price for which the med­ical device is sold. Gen­er­al­ly, the man­u­fac­tur­er or importer of a tax­able med­ical device is respon­si­ble for fil­ing Form 720, Quar­ter­ly Fed­er­al Excise Tax Return, and pay­ing the tax to the IRS.
The ACA defines a "tax­able med­ical device" as any device as defined in the Fed­er­al Food, Drug and Cos­met­ic Act intend­ed for humans, but does not include: (1) eye­glass­es; (2) con­tact lens­es; (3) hear­ing aids; and (4) any oth­er med­ical device deter­mined by the Depart­ment of Trea­sury to be of a type which is gen­er­al­ly pur­chased by the gen­er­al pub­lic at retail for indi­vid­ual use.
There has been bipar­ti­san oppo­si­tion to the med­ical device excise tax in recent years.
Mis­cel­la­neous
The omnibus bill also lim­its fund­ing for the manda­to­ry "risk cor­ri­dor" pro­gram estab­lished by the ACA (for cal­en­dar years 2014 to 2016) and a per­ma­nent "risk adjust­ment" pro­gram for qual­i­fied health plans in the indi­vid­ual and small group mar­kets offered through an Exchange, exclud­ing grand­fa­thered cov­er­age. The pro­gram is intend­ed to lim­it loss­es and gains but pro­vide more cer­tain­ty to insur­ers in the Exchange. The spend­ing lim­it means that pay­ments to insur­ance com­pa­nies with excess loss will not be ful­ly funded.
The leg­is­la­tion also elim­i­nates fund­ing for the Inde­pen­dent Pay­ment Advi­so­ry Board (IPAB) for the 2016 year. IPAB, or "the death pan­el" as politi­cians famous­ly called it, is a pan­el of experts that are con­vened to rec­om­mend spend­ing cuts if Medicare spend­ing grows too quick­ly. How­ev­er, since the enact­ment of the ACA, Medicare has nev­er grown at a rate that trig­gered the con­ven­ing of the panel.