By Barb Nefer
www.livestrong.com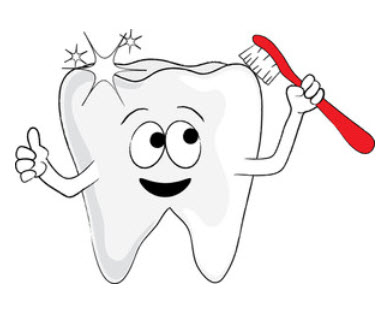 Insur­ance is designed to off­set major expens­es in var­i­ous life areas. For exam­ple, a home­own­er's pol­i­cy cov­ers dam­age to your house, while car insur­ance pays for repairs after an auto acci­dent. Med­ical poli­cies do not cov­er den­tal work, but you can get ded­i­cat­ed den­tal insur­ance. Den­tal poli­cies vary, and many lim­it or exclude cov­er­age for pre-exist­ing conditions.
Def­i­n­i­tion
Den­tal insur­ance is a type of insur­ance that pays for den­tal care. It cov­ers pre­ven­ta­tive pro­ce­dures like clean­ings, and the Den­tal Insur­ance Helper infor­ma­tion site states it often cov­ers prob­lems like cav­i­ties or chipped teeth and restora­tive work like crowns and bridges. Cov­er­age lev­els may vary depend­ing on the type of pro­ce­dure. For exam­ple, a plan might pay 100 per­cent of clean­ings, 80 per­cent of fill­ings and 50 per­cent for restora­tions. You may get den­tal insur­ance through your employ­er or pur­chase it on your own.
Lim­i­ta­tions
Den­tal insur­ance often has lim­i­ta­tions on cov­er­age for pre-exist­ing con­di­tions, accord­ing to the Ani­mat­ed Teeth den­tal infor­ma­tion site. The term "pre-exist­ing con­di­tion" usu­al­ly refers to major work rather than minor prob­lems like cav­i­ties or deep fill­ings that even­tu­al­ly need to be crowned. For exam­ple, replace­ment of a miss­ing tooth would be con­sid­ered a pre-exist­ing con­di­tion if it was lost or removed before you joined the insur­ance plan. The insur­ance might also exclude replace­ment of crowns, bridges and den­tures unless they are old­er than a cer­tain num­ber of years.
Con­sid­er­a­tions
Cer­tain con­di­tions have a wait­ing peri­od for cov­er­age. The insur­ance plan will pay for them once that peri­od has passed. Ani­mat­ed Teeth explains this com­mon­ly applies to pro­ce­dures like fill­ings, root canals or crowns. Ini­tial­ly your den­tal insur­ance might pay only for clean­ings, X‑rays and oth­er pre­ven­ta­tive treat­ments. It will pay for the oth­er work after a pre­de­ter­mined peri­od, which typ­i­cal­ly runs between six months and a year. Some­times there will be imme­di­ate cov­er­age, but the pay­ment lev­el will be low­er until the des­ig­nat­ed time peri­od passes.
Time­frame
Your den­tal insur­ance ben­e­fits are often capped at an annu­al lim­it. You may pass the six-month wait­ing peri­od for cov­er­age of expen­sive pro­ce­dures or root canals, but they may not be cov­ered ful­ly because of the cap. For exam­ple, your plan may only pay $2,000 per year for restora­tions. You are liable for $2,000 if you get two crowns that cost $3,000 each. You may be able to avoid this restric­tion by delay­ing some work until the next annu­al peri­od begins.
Alter­na­tives
You may have some pay­ment alter­na­tives for pre-exist­ing con­di­tions if your den­tal insur­ance does not cov­er them. Many den­tal offices work with finance com­pa­nies spe­cial­iz­ing in den­tal care loans. You can bor­row funds to cov­er the treat­ment if your cred­it is rea­son­ably good. You also can pur­chase a den­tal dis­count plan. This is dif­fer­ent than insur­ance because it does not pay direct­ly for treat­ment. It pre-nego­ti­ates dis­counts on var­i­ous pro­ce­dures. Mem­bers who use par­tic­i­pat­ing den­tists pay the low­er rates. The Den­tal Plans infor­ma­tion site explains most plans do not have caps or pre-exist­ing con­di­tion exclu­sions. Dis­count plans have an annu­al fee, so you do not have to renew the plan once your work is completed.