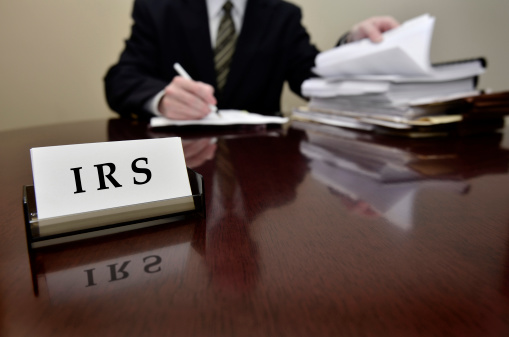 The U.S. Depart­ment of Labor's Employ­ee Ben­e­fits Secu­ri­ty Admin­is­tra­tion (EBSA), the Inter­nal Rev­enue Ser­vice (IRS), and the Pen­sion Ben­e­fit Guar­an­ty Cor­po­ra­tion (PBGC) released advance infor­ma­tion­al copies of the 2017 Form 5500 annu­al return/report and relat­ed instruc­tions.
Specif­i­cal­ly, the instruc­tions high­light the fol­low­ing mod­i­fi­ca­tions to the forms, sched­ules, and instructions:
IRS-Only Ques­tions. IRS-only ques­tions that fil­ers were not required to com­plete on the 2016 Form 5500 have been removed from the Form 5500 and Schedules.
Autho­rized Ser­vice Provider Sig­na­tures. The instruc­tions for autho­rized ser­vice provider sig­na­tures have been updat­ed to reflect the abil­i­ty for ser­vice providers to sign elec­tron­ic fil­ings on the plan spon­sor and Direct Fil­ing Enti­ty (DFE) lines, where applic­a­ble, in addi­tion to sign­ing on behalf of plan admin­is­tra­tors on the plan admin­is­tra­tor line.
Admin­is­tra­tive Penal­ties. The instruc­tions have been updat­ed to reflect that the new max­i­mum penal­ty for a plan admin­is­tra­tor who fails or refus­es to file a com­plete or accu­rate Form 5500 report has been increased to up to $2,097 a day for penal­ties assessed after Jan­u­ary 13, 2017, whose asso­ci­at­ed vio­la­tions occurred after Novem­ber 2, 2015. Because the Fed­er­al Civ­il Penal­ties Infla­tion Adjust­ment Improve­ments Act of 2015 requires the penal­ty amount to be adjust­ed annu­al­ly after the Form 5500 and its sched­ules, attach­ments, and instruc­tions are pub­lished for fil­ing, be sure to check for any pos­si­ble required infla­tion adjust­ments of the max­i­mum penal­ty amount that may have been pub­lished in the Fed­er­al Reg­is­ter after the instruc­tions have been posted.
Form 5500-Plan Name Change. Line 4 of the Form 5500 has been changed to pro­vide a field for fil­ers to indi­cate that the name of the plan has changed. The instruc­tions for line 4 have been updat­ed to reflect the change. The instruc­tions for line 1a have also been updat­ed to advise fil­ers that if the plan changed its name from the pri­or year fil­ing or fil­ings, com­plete line 4 to indi­cate that the plan was pre­vi­ous­ly iden­ti­fied by a dif­fer­ent name.
Fil­ing Exemp­tion for Small Plans. The instruc­tions indi­cate that for a small unfund­ed, insured, or com­bi­na­tion wel­fare plan to qual­i­fy for the fil­ing exemp­tion, the plan must not be sub­ject to the Form M‑1 fil­ing requirements.
By Danielle Capilla
Orig­i­nal­ly post­ed by www.UBABenefits.com