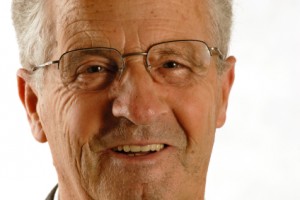 As baby boomers retire in record num­bers — 10,000 Amer­i­cans a day — more seniors than ever will be ask­ing them­selves, "How do I choose a Medicare health plan that's right for me?"
"Seniors should look for a high-qual­i­ty health plan that has a team of doc­tors and spe­cial­ists, who work togeth­er to coor­di­nate your care and keep you healthy," said Patrick Cour­neya, M.D., med­ical direc­tor, Kaiser Per­ma­nente Medicare Health Plans.
Dr. Cour­neya offers these five impor­tant tips to help old­er adults make an informed deci­sion for a healthy future:
1. Know when to enroll. Any­one who first becomes eli­gi­ble for Medicare as they turn 65 can enroll dur­ing the three-month peri­od before or after their 65th birth­day. Those who choose to enroll after this win­dow of time may pay a late-enroll­ment penal­ty. Medicare-eli­gi­ble mem­bers may join or change plans dur­ing open enroll­ment from Oct. 15 to Dec. 7 each year, or they can join a Medicare five-star qual­i­ty-rat­ed plan near­ly all year long. See tip four for star rat­ings details.
2. Know the dif­fer­ence between Medicare and Medicare Advan­tage. Medicare is the nation­al health insur­ance pro­gram that began in 1965 and cov­ers mil­lions of Amer­i­cans who are 65 and old­er, and those with cer­tain dis­abil­i­ties. Medicare Advan­tage plans are offered by pri­vate orga­ni­za­tions and approved by Medicare. Some Medicare Advan­tage plans offer extra ben­e­fits such as vision. Enroll­ment trends show that near­ly one in three peo­ple who have Medicare are enrolled in a Medicare Advan­tage plan.
3. Con­firm health plan doc­tors accept new Medicare mem­bers. Choose a Medicare health plan that offers a net­work of doc­tors and spe­cial­ists who accept new Medicare mem­bers. Some physi­cians are opt­ing out of car­ing for Medicare mem­bers. Also, keep in mind, as Medicare mem­bers age, they may need access to more spe­cial­ists who accept Medicare members.
4. Use the Medicare 5‑star Qual­i­ty Rat­ings Tool. The Medicare Star Qual­i­ty Rat­ings sys­tem was cre­at­ed by the Cen­ters for Medicare & Med­ic­aid Ser­vices to help ben­e­fi­cia­ries choose high-qual­i­ty Medicare health plans. Plans receive an over­all rat­ing from one to five stars, with five being the high­est for qual­i­ty and ser­vice. Medicare mem­bers have the ben­e­fit of join­ing a five-star plan near­ly all year — from Dec. 8 through Nov. 30 of the next year. They must be eli­gi­ble and live where a five-star plan is offered.
5. Review your health care needs annu­al­ly. A Kaiser Fam­i­ly Foun­da­tion sur­vey found that many ben­e­fi­cia­ries — once enrolled in a Medicare health plan — don't often feel con­fi­dent they made the right choice, and don't review their plan if their health care needs change. Medicare enrollees can use the Medicare star rat­ings to help them feel con­fi­dent about choos­ing a high-qual­i­ty plan.